S4E9: Let's Talk About Conditioning
Hang on for a minute...we're trying to find some more stories you might like.
Michigan State got back on track with back-to-back wins over Oral Roberts and Youngstown State, but Impact Izzone never left the tracks. Ryan Cole and Davey Segal ride on without their fearless leader Blake Froling in this episode, where they break down Nick Ward's conditioning, the team's performance without Miles Bridges and which players to buy or sell stock in.
About the Writer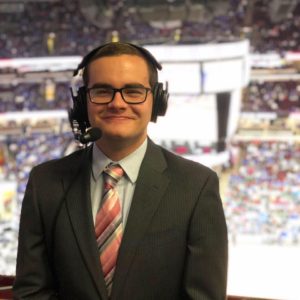 Ryan Cole, Author
Ryan Cole was the Sports Director at Impact 89FM. He was promoted from Assistant Sports Director in December 2016. He graduated with a degree in journalism from Livonia, Michigan. He covered MSU club football in Fall 2015 and was the lead men's basketball reporter for Impact. He co-hosted the MSU men's basketball podcast, Impact Izzone, with Davey Segal. Ryan also interned for Spartan Sports Network.