Outkast's Big Boi turned bulldog breeder
Antwan Patton is a man of many titles. Outkast fans know him as Big Boi, Daddy Fat Sax, Sir Lucious Left Foot, and many more. One title Patton holds many fans may not be familiar with — owner of Pitfall Kennels, a prestigious bulldog breeder located in Atlanta, Georgia.
Since the 90's, Pitfall Kennels has been a leading breeder of bulldogs. Their mission is "to produce the most sound minded loyal friend, companion and new addition to the family" (Pitfall Kennels – About Us). They have established themselves as a top breeder, and have many high-profile clients, including Rick Ross. In line with this venture, Big Boi has teamed up with Bobbi Panter to market a line of dog skin care products.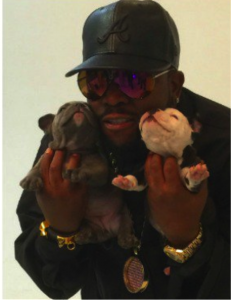 Pitfall Kennels has faced scrutiny as the issue of dogfighting conversation began in recent years. Big Boi discussed this on "The Breakfast Club," saying while there had been investigations of his facilities, they run a very legitimate operation, and everything is up to code. He goes on to explain that his "dogs live in the Ritz-Carlton of doghouses."
An advertisement for Pitfall Kennels can be found on the inside booklet for Outkast's 2003 double LP, Speakerboxx/The Love Below.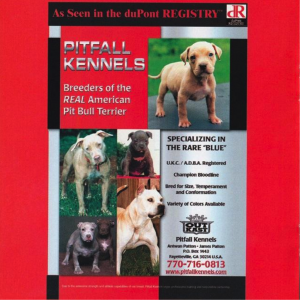 Big Boi's expansive music career is accompanied by his intelligent business ventures. Pitfall Kennels is a testament to Big Boi's sense for wise investments.
Just as he innovated Southern rap, Big Boi is changing the breeding game.