Universal Beat | UK grime anyone?
Helloooo East Lansing! And of course everyone around the universe!
Instead of my usual posts about African music, I decided to focus on another genre I love, UK grime! I find the grime genre (said to have originated early in the 21st century) to be so intriguing. It's sound is said to be a cross between different genres like Dancehall, Hip Hop, and UK Garage, but still possesses a completely unique sound.
Some of my top grime artists include Chipmunk and Skepta.
With all that being said, your girlfriend's favorite DJ, DJ 6Foot7 would like to present Krept & Konan.
The UK based grime/hip hop duo recently dropped an album, The Long Way Home, which would have anyone falling in love with the grime genre. Feel free to look the album up!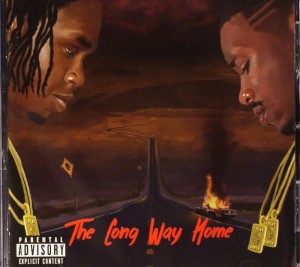 Stay tuned for more recommendations from DJ 6Foot7