Down on The Farm: Impact at Bonnaroo 2015
It has been three years since I first set foot on The Farm. In 2013, a few friends and I made the pilgrimage to Manchester, Tenn. to experience the annual experiment in temporary community that is the Bonnaroo Music and Arts Festival. It is a time for many to leave the drab monotony of daily life behind to rejuvenate, reenergize, and reconnect with our fellow human beings.
Bonnaroo is a place where people from all over the world and of all walks of life come together by listening to the best music around and living by the key tenant of the Bonnaroovian code – radiate positivity.
This year, I went to Bonnaroo perhaps more unprepared than I could have ever been. Not long before the festival, my grandmother passed away and the usual excitement and energy I felt about going to The Farm seemed to evade me, even as I talked myself through how I would positively approach dealing with celebrating what would have been my grandma's birthday while I was there. I was going for a weekend of care-free music and companionship but the spark just was not there.
And then I heard Kendrick say "we go'n be alright."
And then I saw Alabama Shakes, Childish Gambino, and Mumford & Sons.
And then I sang with Billy Joel and AC/DC.
And then I laughed with Ed Helms.
Like a fog lifted, I was reenergized. The Farm brought me out of my funk and readied me to rejoin the outside world in a time I needed it the most. Now I know I may sound like some crazy preacher singing the good praises of a counterculture gospel, but unless you have been immersed in a world of positivity where Josh Hutcherson can be your neighbor, Jon Hamm can give you his all-access pass, Chance the Rapper can discretely sneak up on you with a water gun, or Florence Welch can part a sea of 40,000 fans to give one girl a hug in the middle of her set just because she asked for it, I'm going to go out on a limb and boldly say that something might be missing from your life.
I was in a place where not even locking my keys in my car and spending $50 to get them out could ruin my vibe.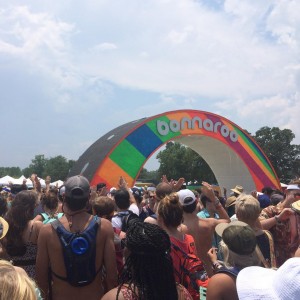 Although, as far as stacked lineups go, this year's Bonnaroo was not the New York Yankees, and I can't blame them one bit. How else do you follow up a Kanye rant-fest, iconic performances from two knights (Sir Paul and Elton in back to back years), and the debut American performance of Sam Smith?
You do it by creating different kinds of memories. This year, Bonnaroo strove to create authentically unique performances with the performers they were given.
Ed Helms played the banjo in Mumford & Son's "Awake My Soul".
Kendrick Lamar and Chance the Rapper joined Earth, Wind, and Fire for a massive freestyle.
Zach Galifianakis surprised crowds with an impromptu performance in the comedy tent.
Pretty Lights was a last-minute addition to the 1980's Superjam and played through the night.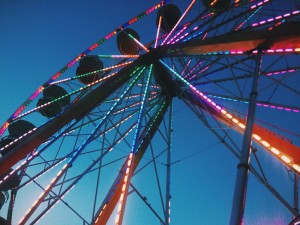 This year's Bonnaroo proves that the most memorable moments are not necessarily those with the most pomp and circumstance, but rather the moments that are created when you least expect them to be; the subtle moments that are pulled together on the fly with little to no preparation. These are the moments which define our lives, and in an era where millennials seem to be society's scapegoat, they define our generation.
I hope that LiveNation, the concert conglomerate which has become the new owner of Bonnaroo, takes note of this year's success. I hope they recognize that this festival bases its success not off of economics alone, but also on lives reached, impacted, and changed.
I'll add my name to that list.
Like a tattoo, this festival lingers within the thousands who have made the pilgrimage, long after The Farm is no longer the third biggest city in the state of Tennessee. This festival becomes a part of you, which is a powerful realization when you find yourself wanting to high five strangers in public weeks later.
Only 359 days to go until Bonnaroo 2016 – I hope to see you on The Farm.