Universal Beat: Indian Edition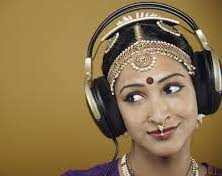 Whats good East Lansing? And of course the rest of the beautiful world we live in?! It's a new month!! Third month of the year and boy has time flown. To celebrate the new month and also the fact my spring break starts this weekend, I decided to take you on a trip to India to get a feel of their music and culture!
As usual, feel free to call 517-884-8989, email [email protected] or tweet @WDBM for any song requests or just to talk/communicate I guess! Here's the playlist for tonight, with which you could feel free to follow up with the show:
– Senrenre – Ajebutter22
– Shoki Remix – Lil Kesh Ft Davido & Olamide
– Available by Ayo Jay
– Jeena Jeena by Atif Aslam
– Jee Karda by Divya Kumar
– Khamoshiyan by Arijit Singh
– Chittiyaan Kalaiyan by Meet Bros Anjjan Ft Kanika Kapoor
– Sooraj Dooba Hain by Arijit Singh & Aditi Singh Sharma
– Dance Basanti by Vishal Dadlani & Anushka Manchanda
– Dum Laga Ke Haisha by Kailash Kher, Jyoti Nooran, Sultana Nooran
– Desi Look by Kanika Kapoor
– Birthday Bash by Yo Yo Honey Singh, Alfaaz
– Manali Trance – Yo Yo Honey Singh & Neha Kakkar
– Lets Celebrate by Imran Khan & Sonakshi Sinha
– Tu Hai Ki Nahi by Ankit Tiwari
– Manwa Laage by Arijit Singh & Shreya Goshal
– Piddly by Amitabh Bachchan
– Chhil Gaiye Naina by Kanika Kapoor & Dispanshu Pandit
– Tharki Chokoro by Swaroop Khan
– Superman by Wajid
– Chaar Kadam by Shaan Shreya Goshall
– Galliyan by Ankit Tiwari
– Samjhawan by Arijit Singh & Shreya Goshall
– Tembisa Funk by McLloyd
– Woju Remix by Kiss Daniels Ft Davido & Tiwa Savage
– Gbese by Lil Kesh
See you next week! Same place. Same time.
DJ 6Foot7 aka Your Girlfriends Favorite DJ.