Is multitasking bad for us?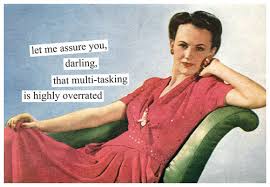 Podcast: Play in new window | Download
Subscribe: Apple Podcasts | RSS
As students are approaching Exam week, they find themselves studying, catching up on work, figuring out summer plans, subleasing apartments and well…multitasking. Our reporter, Sarah Torrico delved into the topic of multitasking to understand its impact on our lives.