Allied Gypsy Outcry | "United Strike Back" by Gogol Bordello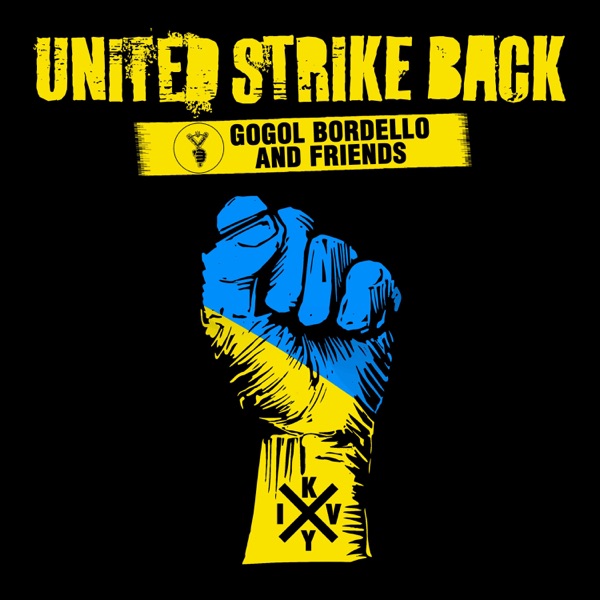 Just months after Russia began its full-scale invasion of Ukraine, gypsy punk band Gogol Bordello traveled to the country to perform a secret concert for Ukrainian soldiers. Now, with the help of various esteemed punk rock and hardcore musicians, they've returned with a new single holding the same purpose of helping these soldiers. All proceeds from "United Strike Back" — which was released May 23 — will be donated to Kind Deeds, a nonprofit organization providing prosthetics for wounded Ukrainian soldiers.
Gogol Bordello frontman Eugene Hütz was born in Boyarka, Ukraine in 1972. Hütz and his family fled their hometown following the Chernobyl disaster in 1986. They then endured a seven-year trek through Eastern European refugee camps throughout Poland, Hungary, Austria and Italy before moving to the United States in 1993. His experiences as a refugee and immigrant, as well as his family's Romani background, would come to greatly influence his music. 
Gogol Bordello formed in New York in 1999, bringing together band members from all across the globe and fusing Eastern European folk music with punk rock to create their distinctive gypsy punk sound. 
Throughout the history of punk rock, musicians have utilized their music to send political messages and to voice their discontent with society's issues. In true punk rock fashion, Gogol Bordello has partnered with several well-known musicians to protest the senseless Russo-Ukrainian War and support injured Ukrainian soldiers.
The all-star lineup assembled for this track includes Tre Cool of Green Day, Jello Biafra of Dead Kennedys, Joe Lally of Fugazi, Roger Miret of Agnostic Front, Monte Pittman of Ministry, Sasha of Kazka and members of Puzzled Panther. Throughout the song, the collective joins together to declare, "That's the way united people strike back." 
"Here, living legends of punk and hardcore who always meant so much to me come together to show their much needed support for Ukrainian freedom fighters," Hütz said in a statement. 
As the war continues on, individuals all over the world continue to stand in unison with Ukraine and denounce the oppressive, imperialistic stance of Russia. With "United Strike Back," listeners are reminded that it doesn't matter if you're a Ukrainian immigrant or a San Francisco punk-rocker: We all must come together to protest injustice. 
"That's the way your palace crumbles /
That's the way the house of cards tumbles /
That's the way the dictator's story ends /
As we stand with brothers, sisters, lovers and friends."