This Week in Music History | January 23-28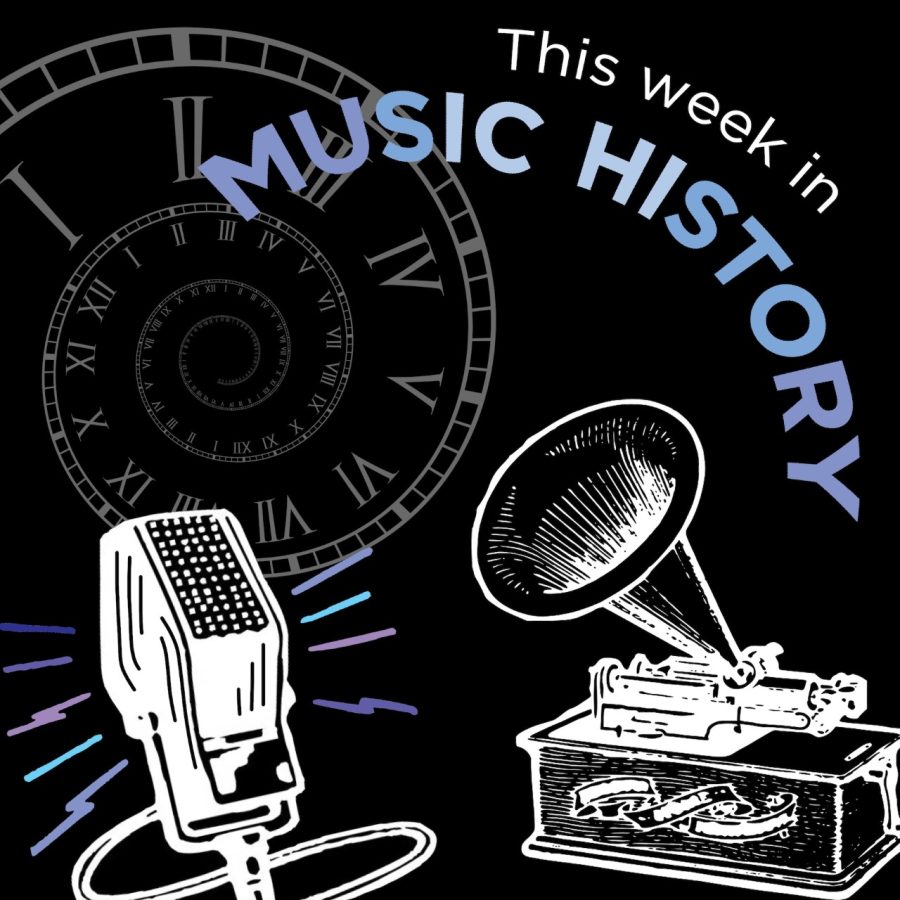 This week in music history, prosecutors from New Jersey warned US record dealers that if they sold John Lennon and Yoko Ono's experimental album, Two Virgins, they would be charged with distribution of pornography.
On January 24, 1969, Unfinished Music No. 1: Two Virgins was put under fire. The cover proudly showed Lennon and Ono standing, holding each other, completely nude. However, distributors were far from proud to sell this album because it was censored very quickly.
LPs of Two Virgins were sold in brown paper bags to cover up the nude photos like it was contraband. It was controversial enough for New Jersey to impound 30,000 copies for the obscene photos.
This cover was not an act of protest or malintent. The artists simply said that these photos explained how they felt and portrayed the title, as its true vision was to display "two innocents, lost in a world gone mad." The art was much like the genre of music: avant-garde at its core. But, not everyone, especially the state of New Jersey, shared the couple's appreciation for blunt displays of identity.
~Arden Vanover
Like many other British bands from the era, Joy Division was born from one fateful night. On Jan. 25, 1978, Ian Curtis, Bernard Sumner, Peter Hook and Stephen Morris made their live debut as Joy Division at Pip's Disco in Manchester, initially being billed as Warsaw. The band's previous name, Warsaw, was inspired by the track "Warszawa" off David Bowie's 1977 album Low. However, this name was too similar to another band at the time, Warsaw Pakt, so the group decided to change their name to Joy Division. Their new name was sourced from groups of Jewish women who were used as sex slaves in a Nazi concentration camp featured in the book House of Dolls by Ka-Tsetnik 135633. Joy Division headlined with support from two other local acts, Connection and The Stance.
The performance almost ended in catastrophe before it began, as Ian Curtis was thrown out for kicking glass during The Stance's set and didn't regain entry until 15 minutes before Joy Division was slated to perform. However, things only grew more frantic from there, as a fight broke out almost immediately as the band began to play. Frustrated by this, bassist Peter Hook jumped off the stage and joined the melee, which almost resulted in the band being thrown offstage. Nevertheless, they persevered, and enough order was restored for them to get through their fateful first set. This performance would not prove to be disastrous, as it allowed the band to shape their future identity. Joy Division decided to move away from the violence of the punk scene and toward a more progressive literary territory, which would provide the foundations for the post-punk genre. A night that could've so easily ended in disaster ended up birthing a timeless band that would influence generations to come and arguably the beginning of the post-punk genre.
~Logan Juncaj
This week in music history, The Phantom of the Opera took its first step into a decades-long journey that encapsulated almost 14,000 performances on Broadway. According to the Internet Broadway Database (or IBDB, IMDb's theatre kid cousin), the show will close after 34 years on April 16 of this year. The musical adds a beautiful score to the 1911 French novel by Gaston Leroux and previous Hollywood adaptations. The music is an interesting but amazing combination of classical opera and more contemporary sounds and slight rock influences. It's the story of a disgraced-but-sexy sewer dweller who becomes obsessed with the Paris Opera's newest soprano and kills people about it. He also drops a chandelier on the audience which is objectively pretty epic. The musical is such a spectacle of music and dance and costumes and setting it is no surprise that it is currently the longest running Broadway show in history. Back in 1988, the show was nominated for 10 Tony Awards, and won seven, according to Playbill's statistics. The show also pulls in millions of dollars a week with eight shows a week in a nearly full capacity theater. The past 34 years have included numerous special concerts and anniversaries, strong impacts on popular culture as well as a 2004 movie adaption. Sadly, the musical will close this spring. However, it has already contributed plenty to music history.
~Madison Reinhold