Spartan duo Lauren DeBeau and Lauren Kozal join Portland Thorns FC in 2023 NWSL Draft
EAST LANSING – Michigan State women's soccer stars Lauren DeBeau and Lauren Kozal were drafted to the Portland Thorns FC in the 2023 National Women's Soccer League Draft in the second and third rounds, respectively. 
DeBeau and Kozal will be teammates in the Pacific Northwest in the upcoming 2023 NWSL season after completing a historic run for MSU where they won the 2022 Big Ten conference and were runners-up in the conference championship. 
The pair will become the third Spartan to join the NWSL in the last three years after forward Ava Cook was drafted to the Chicago Red Stars in 2022.
Despite being registered for the 2023 NWSL Draft, defenders Ruby Diodati and Samantha White went undrafted. They could still join an NWSL side as an undrafted player.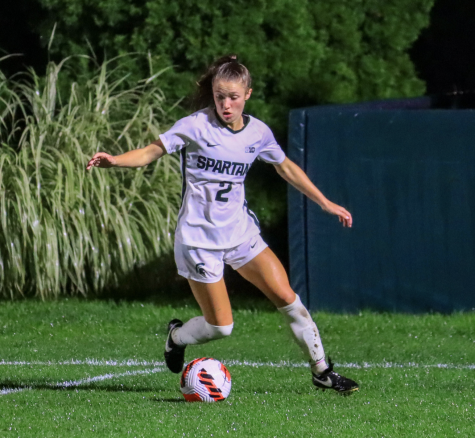 Lauren DeBeau F (Portland Thorns FC/2nd Round, 24th pick) 
DeBeau transferred to Michigan State in 2021 after spending two seasons at Central Michigan University where she earned Mid-American Conference All-Freshman Team honors in her first season. 
After a successful debut season under newly-appointed MSU head coach Jeff Hosler, DeBeau quickly became a fan favorite with her natural goal-scoring ability and technical excellence. The native of Shelby Township, Michigan won the Big Ten Forward of the Year after leading the Spartans with 11 goals and four assists in 2022. 
"Being drafted by Portland Thorns FC absolutely means the world to me," DeBeau said. "If I could tell my 7-year-old self that I would get the opportunity to play professional soccer, she would be screaming with joy."
The versatile forward led the Big Ten Conference with five game-winning goals in 2022. 
"Dreams truly can become reality through hard work," DeBeau said. "I am forever grateful to my teammates, coaches, friends and family that helped me make this dream come true." 
DeBeau will have the opportunity to learn from NWSL veteran and Portland Thorns FC captain Christine Sinclair.
"Lauren made a huge statement in the way she performed this season," Hosler said. "She embraced a new role in going from playmaker to goal scorer and was every bit the difference-maker in the attack for us. The big plays she made in key moments attribute to her competitive nature and mentality."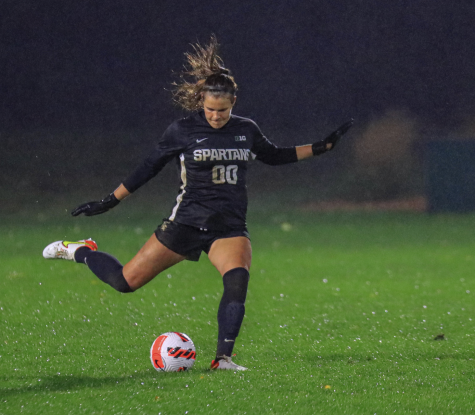 Lauren Kozal GK (Portland Thorns FC/3rd Round, 32nd pick)
The Portland Thorns drafted Lauren Kozal with the 32nd pick of the NWSL draft on Thursday night, after a trade with the Houston Dash to acquire the rights to draft Kozal. 
She is the first Spartan in program history to be named a semifinalist for the MAC Hermann Trophy– the most prestigious award in collegiate soccer.
Kozal, a former back-to-back All-American and two-time Big Ten Goalkeeper of the Year appeared in all 23 games for the Spartans in 2022. The star goalkeeper led the Big Ten with 10 clean sheets and had a goals-against average of 0.808. She also notched 63 saves on the year. 
"I am so thankful for the opportunity to compete at the highest level alongside some of the best athletes in the world," said Kozal. "I am so thankful to everyone involved in helping me become who I am today." 
Hailing from Ada, Michigan, Kozal played for Michigan State for four seasons after redshirting her freshman year. She played every game for MSU since then and became a champion in her final season in East Lansing.
"It's been such a pleasure watching the way Lauren has grown under Megan Link's leadership into the nation's very best player at her position," Hosler said. "Lauren has not only embraced every challenge given to her but excelled and done it in very big championship moments. She is a shining example of leaving a place better than the way she found it." 
The Spartan duo will suit up for the reigning NWSL champions in the 2023 season.