This Week in Music History | November 14-19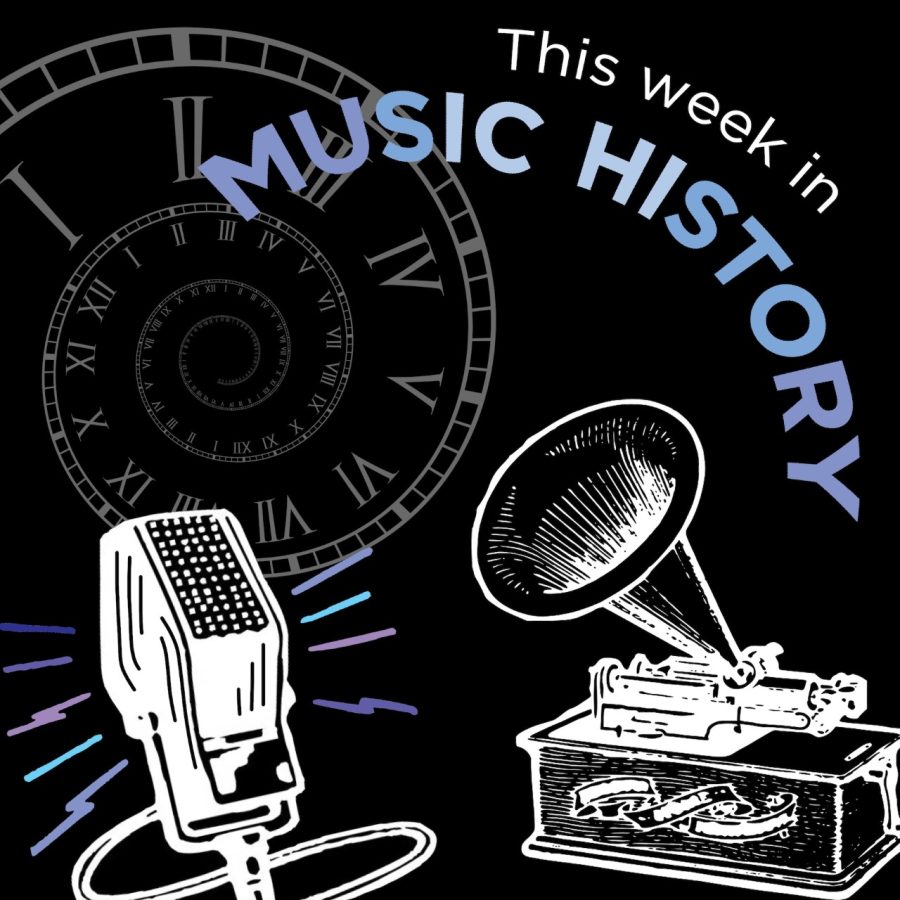 This week in music history, Wham! made it big. On Nov. 17, 1984, "Wake Me Up Before You Go-Go" peaked at No. 1, starting its three week run on top the charts. The song was on Billboard's Hot 100 for a total of 24 weeks. It came off of the duo's second and most popular album, Make it Big. Songwriter George Michael used inspiration from '50s pop to create an upbeat and catchy song that took over the world. According to George Michael's website, he and Andrew Ridgeley went to school together, and released this song when they were just 21. Right in the beginning of the MTV era, the music video was everything, especially for such a fresh and modern act. The video has everything '80s, from feathered hair to neon fingerless gloves. The video is fun and light to match the song, with dance breaks and Wham!'s slogan T-shirts reading "Choose Life." They chose that slogan to spread a message preventing drug use and suicide. The band released their last songs as a duo just a few years later as George Michael started his solo career, leading to more number ones such as "Careless Whisper" and "Faith." The two did not break up on bad terms. "Wake Me Up Before You Go-Go" is the band's second longest on the charts, beat out only by their iconic holiday ballad, "Last Christmas." They'd go on to perform it as the first Western band to play in China in 1985. Though the band was short-lived, their chart-topping song from 38 years ago this week left a huge impact on the '80s and music history.
~Madison Reinhold
It's the most wonderful time of the year — commemorating Starship's two-week run at No. 1 on the charts with "We Built This City" in 1985. This legendary song has struck a controversial cord throughout history as being notoriously bad, though somehow played at every hockey game you go to. Released on their album Knee Deep in the Hoopla, "We Built This City" is a song about rebellion in a corporate world, particular to the decline of rock concert scenes in Los Angeles during the '80s. The irony behind this is notable, as the anti-corporate theme is painted in thick coats of corporate rock. Because of this, "We Built This City" has been scorned and placed on various abhorred lists including No. 1 on Rolling Stone's Top Ten Worst Songs of the 1980s in 2011, and GQ's Worst Song of All Time in 2016. Though in its prime, if you can believe it, "We Built This City" received a Grammy nomination for Best Rock Vocal Performance by a Duo or Group in 1986. 
Thus, does the curse of the past ignite cringeworthy remarks from modern-day music fans? How many people does it take to decide if a song is truly bad? When the fierce cry of Mickey Thomas and his recollection of Marconi playing the mamba can be heard in the frozen fruit aisle at Meijer, I take pity on such hatred. The charm of a nostalgic '80s sound remains and can be replaced with another bad song in the next 30 years, just give it some time.
~Mary Johnson
On Nov. 18, 1993, Nirvana would record their MTV Unplugged concert session in New York. Widely regarded as the best Unplugged performance, and one of the best live performances ever, the show was shot in a single take, with rhythm guitarist Pat Smear and cellist Lori Goldston, as well as most of the members of Meat Puppets, joining Nirvana for more dramatic renditions of the bands usual setlist. Although recorded in November, the show wouldn't air until Dec. 16, less than four months before Cobain would take his own life in his Seattle home. The live album MTV Unplugged in New York would release almost a year later after the original performance, debuting at No. 1 on the US Albums chart.
The Unplugged performance strays away from the bands usual high-energy and fast paced shows, instead opting for a slower, more methodic approach to both the bands original material and covers of other artists music. Highlights include songs like "Something in the Way" and "All Apologies," which are brought to a haunting new light through the use acoustic only instruments, while covers of songs like "The Man Who Sold The World" by David Bowie and "Lake Of Fire" by Meat Puppets emphasized the bands ability to take any song and make it their own. The night ended with a powerful cover of Leadbelly's "Where Did You Sleep Last Night?," cementing Cobain as one of the greatest live vocalists of the time.
~Shay Gale