The Sci-Files – 10/23/2022 – Emily Greeson – Controlling Bacteria with Heat and Magnetism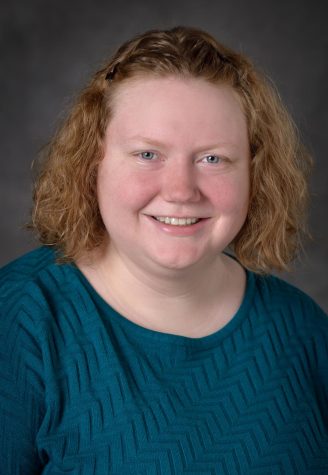 On this week's The Sci-Files, your hosts, Chelsie and Danny interview Emily Greeson. Emily works in the Microbiology and Molecular Genetics department in the Contag lab at Michigan State University. Her work focuses on studying and engineering genes in bacteria to create new functions. Recently, Emily has been working on Bacillus subtilis, a soil bacterium, and adding temperature-sensitive repressors to it to control protein production. Temperature-sensitive repressors respond to changes in temperature by stopping protein production at lower temperatures and allowing proteins to be produced at higher temperatures. The Contag lab has taken the bacteria with these temperature-sensitive repressors one step further and combined them with magnetic nanoparticles and electromagnetic fields to create a new system. After graduation, Emily hopes to focus more on science communication and education, including working at the MSU Museum CoLab Studio in the 1.5 Celsius exhibition.
If you're interested in discussing your MSU research on the radio or nominating a student, please email Chelsie and Danny at [email protected]. You can ask questions about future episodes here. Check The Sci-Files out on Twitter, Facebook, Instagram, and YouTube!