Terrifying Throwback | "Scarecrow" by Beck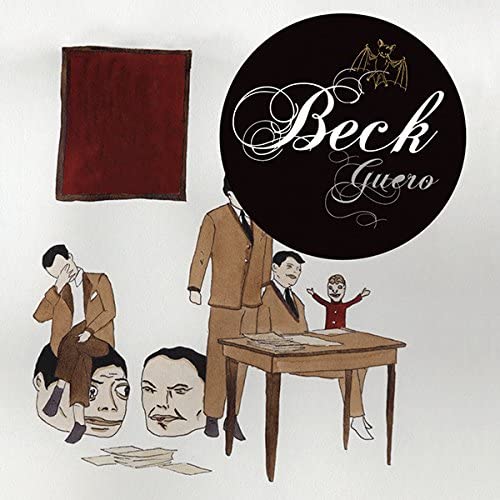 Beck's 2005 album Guero is an album I historically have a hard time shutting up about. But there's something special about track nine. Something a little eerie, a little sinister even. "Scarecrow" is the perfect song to listen to on your Halloween hayride or while carving pumpkins. 
"Scarecrow" is full of Halloween staples: crows, devils, graves and scares alike. Ominous synth lines and meticulously placed haunted house-esque sound effects balance perfectly with a poppy guitar riff. This is the epitome of spooky. Scary but fun, chilling yet delightful. And as Beck says: 
"Scarecrow's only scaring himself."
So listeners need not worry about a serious fright. 
There's something about the touch of twang in this tune that really is so fall. There's also a chilling harmonica feature in the outro that solidifies this song in its quirky, spooky, almost campy niche. For an even deeper dive, I urge you to listen to its remixed version off the extended album Guerolito. Remixed by EL-P of Run The Jewels, it's a little bit dancier but a spooky jam in its own right. 
The album cover itself has a very Halloween atmosphere about it, with decapitated heads and even a bat in the upper corner. The album's release was also originally going to be Oct. 26, 2004, but was pushed back. Maybe the world wasn't ready for a Guero Halloween yet. But this year I certainly am.