Brief and Hazy Preludes | "Jesus Freak Lighter" by Blood Orange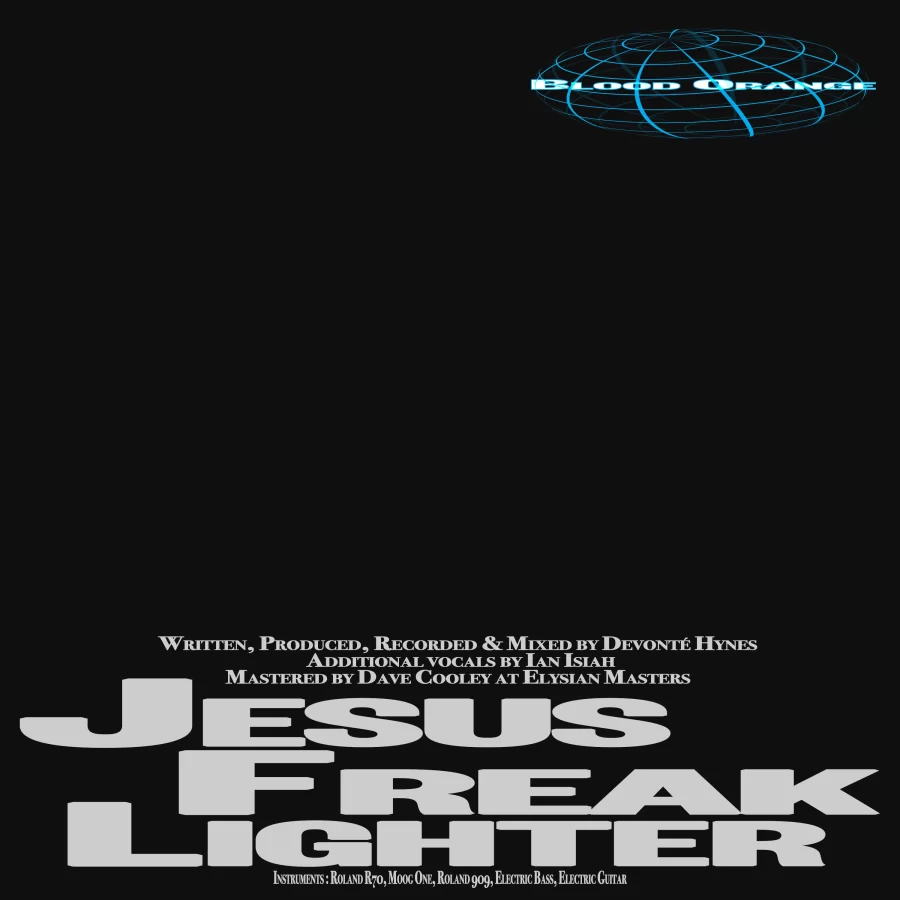 The prelude to Blood Orange's new EP, Four Songs, is a short but impactful song that uniquely connects to the audience. 
Devonté Hynes, known musically as Blood Orange, has been receiving some well-deserved attention recently for songs such as "Charcoal Baby" and "Orlando." In addition to that, he has collaborated with the likes of FKA twigs, Toro y Moi, Steve Lacy, Solange, Mac Miller and Blondie just to name a few.  
Blood Orange is hard to define as an artist, often experimenting with different genres, oscillating between progressive jazz, alternative R&B and a mix of electronic tones. Hynes also has a notable background in classical music, the influence of which can be heard in his music. 
"Jesus Freak Lighter" is an interesting song — made of only three verses and an instrumental break. Hynes's voice breaks through an initial wall of static, singing a chorus of five lines: 
"Falling, falling /
Got carried away /
Living in my head /
Photo fantasy /
Save it on my phone."
The pensive nature of the lyrics paired with Blood Orange's prominent melodic voice creates an atmosphere that brings the audience into his world. The first chorus is supported by the rhythmic sound of an acoustic guitar and percussion, coming in and out in layers with his reverberated lyrics. This combination of lyricism and a rhythmic instrumental background creates an almost hypnotic precedent for the outro:
"Fallen seed /
Jesus freak /
Broken fiber."
So, what is Hynes trying to say with this song? Some could say it is about the abstract feeling of being lost in life or about turning to escapism. It has invited thematic comparisons to the Arctic Monkeys' new song "There'd Better Be A Mirrorball" since both carry a sad sense of nostalgia. The poetic nature of the song's mechanics and its lyrics leaves the ultimate meaning to be interpreted by the listener. Hynes is someone who has always been very personal and vulnerable with his music, and someone who invites his listeners to do the same.