The Sci-Files – 09/25/2022 – Anna Kim and Roksana Riddle – Bacteriophage as Plant Biocontrol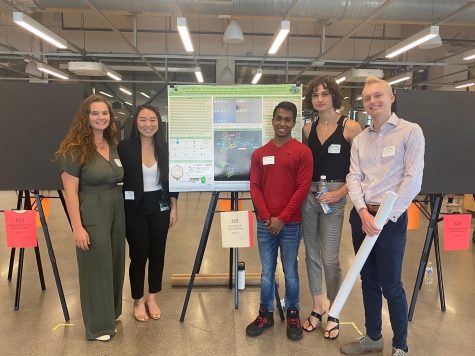 On this week's The Sci-Files, your hosts Chelsie and Danny interview Anna Kim and Roksana Riddle. The United States CDC estimates 2.8 million drug-resistant infections resulting in 35,000 deaths yearly. Pseudomonads are amongst the most resistant to antimicrobials, not only in clinical settings but equally in plant systems like P. syringae. P. syringae is a causative agent for multiple diseases affecting nearly all major economic crops worldwide. Despite the yearly rising numbers of drug-resistant infections, common treatments include antibiotics. Drug-resistant microbes have sparked renewed interest in bacteriophage use in plant infections. Bacteriophages, or phages, are natural predators of bacteria, using them as a host to reproduce. Due to phage's high-host specificity and ability to kill microbes efficiently, the use of phages as a plant biocontrol has increasingly been studied with the rise of drug-resistant microbes. The application of phage on crops results in decreased phage viability due to varied environmental conditions, including UV and pH levels. Check out more about their project here.
If you're interested in discussing your MSU research on the radio or nominating a student, please email Chelsie and Danny at [email protected]. You can ask questions about future episodes here. Check The Sci-Files out on Twitter, Facebook, Instagram, and YouTube!