This Week in Music History | September 19-24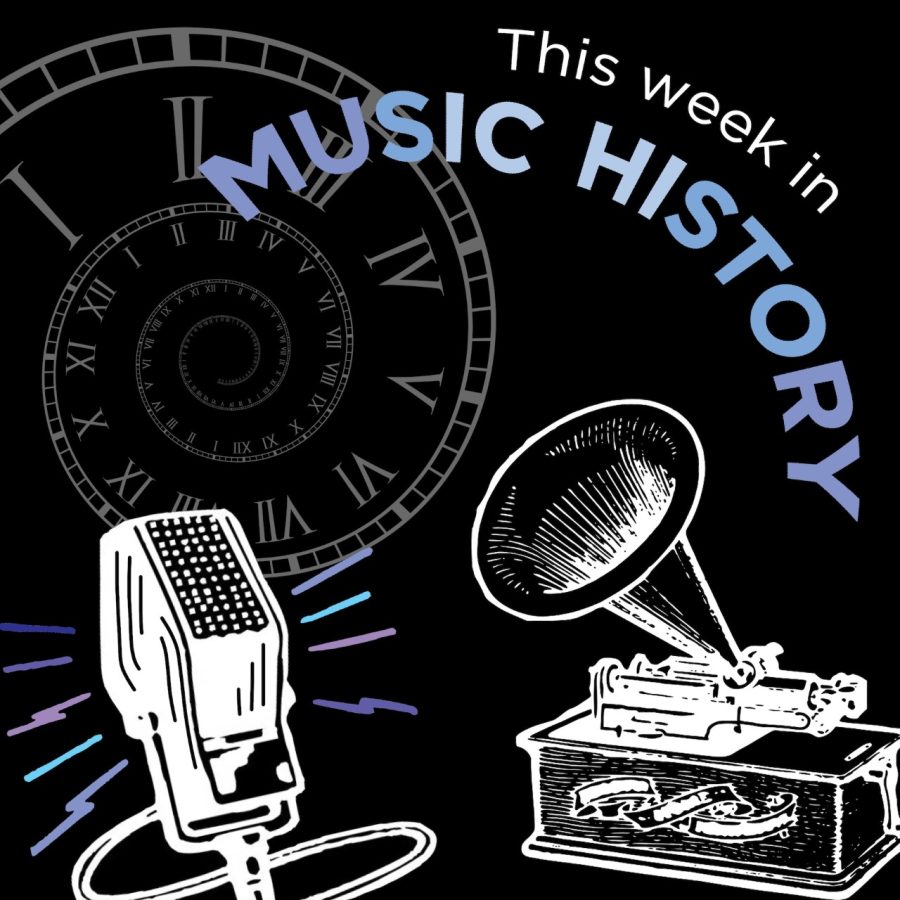 This week in music history, a series of concerts were held and organized by the Musicians United for Safe Energy, also known as MUSE. The shows were held at Madison Square Garden in New York from Sept. 19 to Sept. 23, 1979. MUSE was founded after the Three Mile Island accident in March 1979 near Middletown, Pennsylvania. The Three Mile Island accident is considered the most serious nuclear accident in the United States, where a loss-of-coolant accident occurred. This caused the nuclear fuel rods to partially melt down and led the US Nuclear Regulatory Commission to increase regulatory oversight of nuclear power plants around the country.
The concert featured several prominent artists such as The Doobie Brothers, Tom Petty and the Heartbreakers and Bruce Springsteen & the E Street Band. One prominent figure that also participated in this concert was then-musician John Hall, who later became the congressional representative of New York's 19th district of the US House of Representatives. Nearly 200,000 people attended a rally in conjunction with the concert on Sept. 23, 1979 in the empty north end Battery Park City landfill in New York. The concert was a major musical event that led to several different products being published following the series. 
Two albums were produced as a result of the concert series. The triple live album No Nukes: The Muse Concerts For a Non-Nuclear Future was released in Nov. 1979 and was certified Gold on Sept. 15, 1980. It featured the single, "Power," released by The Doobie Brothers with John Hall and James Taylor. Bruce Springsteen & the E Street Band recently released a separate live album titled The Legendary 1979 No Nukes Concerts on Nov. 19, 2021. Most of the tracks were from albums released before the concert series, but it also included tracks from before the studio release of The River. A documentary and concert film titled No Nukes was also released following this concert in July 1980. It was the first filmed live act by Bruce Springsteen & the E Street Band, with their performance considered the best out of all acts that performed at this series of shows.
~Daniel Puentes
This week in music history, a little-known artist wouldn't live to see his success grow. 49 years ago this week on September 20, 1973, up-and-coming singer-songwriter Jim Croce died in a plane crash, along with every passenger, on a small plane in Louisiana. Finishing up a tour after growing tired of being away from his family, he had only just found success in the music industry. He released two albums in the early '70s, featuring songs such as "Bad, Bad Leroy Brown" and "I'll Have To Say I Love You In A Song". His third album, I Got a Name, was released posthumously and reached unseen popularity. His website says that in the wake of his death, his name gained more acclaim than it had when he was alive and led to his third album charting No. 1 and his winning "Favorite Male Vocalist Pop/Rock" at the next year's American Music Awards. Croce was only 30 at the time of his death, and wanted to finish touring to spend more time with his wife and young son. His first album, You Don't Mess Around with Jim, was released in 1972. About a year and a half had lapsed between this and his untimely death. Jim Croce's short career is still in the hearts of light rock and folk music lovers nearly five decades later, and his songs are still popping up in TV shows (Stranger Things and New Girl, for example). It's, unfortunately, the classic tale of an artist not being appreciated until after they're gone.
~Madison Reinhold
This week in 1949, the Boss was born. Bruce Springsteen's career began with the Castiles, a rag-tag group of boys from a centered map dot in New Jersey. As the years went on and Springsteen worked his way up in the music industry, he quickly started to fill into the mold of a rock-and-roll icon. His discography has given us so many influential songs that have shaped pop culture. We hear our own coming of age stories in Springsteen's "Born to Run," our own cries of protest in "Born in the USA" and our own fluttering hearts in "Dancing in the Dark," which is my personal favorite.
Bruce's legacy lives on as he enters his 73rd year. We hear it on the radio, we see it in pop culture and we experience it if you happen to be hanging out with my dad — who will be attending his 26th Springsteen show next March. As his sound shifts and shapes with the unique times we've continued to encounter in America, we should continue to celebrate the Boss, even after September 23.
~Grace Oldenburg
On September 24, 1957, Elvis Presley released his US No. 1 hit "Jailhouse Rock." The song was released alongside his third film, also titled Jailhouse Rock, which starred Presley himself as well as Judy Tyler. Tragically, Tyler died before the release of the film. Despite this loss, "Jailhouse Rock" topped charts all over the world throughout the '50s and '60s. Recently however, the song has increased in popularity once more due to Elvis, the 2022 film starring Austin Butler.
~Sofi Aultman