Michigan State Hosts 2nd Annual Juneteenth Celebration
EAST LANSING – MSU hosted their second annual Juneteenth event on Friday, June 17, in observance of Juneteenth happening on Sunday at the Breslin Center. Juneteenth celebrates the official end of slavery in Galveston, TX, in 1865. Which was two years after President Abraham Lincoln gave his famous Emancipation Proclamation.
The Doors opened at 4:30 to the public, where they had the opportunity to pick up food, raffle tickets and goody bags. MSU Coaches, including Tom Izzo and Mel Tucker, were available for photo opportunities with attendees before the Juneteenth program. The Spartan Jazz Quartet held a short performance on the arena floor before the program began.
This event was also live streamed for those who joined virtually.
The program was initiated with a performance of the Black National Anthem, "Lift Every Voice and Sing," performed by Lanette Hester. The theme of this year's program was Afrofuturism, and the program was introduced by Vice President and Chief Diversity Officer Jabbar R. Bennett, Ph.D.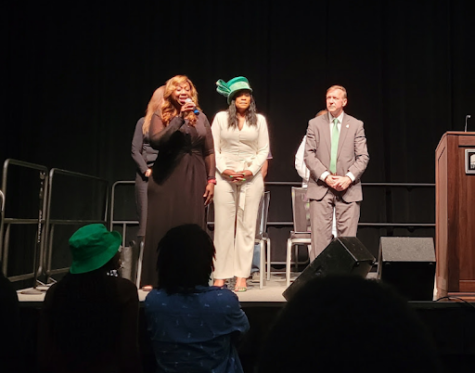 Remarks were followed by Trustees Rema Vassar, Renee Knake Jefferson, Provost Teresa Woodruff and MSU President Dr. Samuel Stanley. A video was also displayed throughout the arena crafted by students about their Black experience and their pride for their culture. Black Student Alliance President, Marcus McDaniel Jr. and Black Graduate Student Association, President Antonio White, gave a joint speech about the importance of Juneteenth to them and those around them.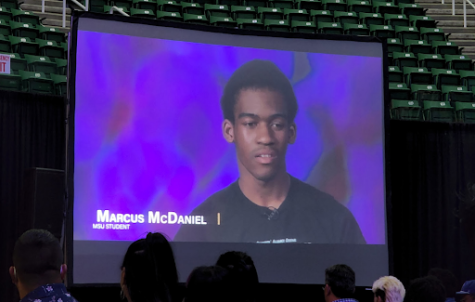 The significance of Juneteenth was explored by Dr. Nakia Parker in a virtual presentation using the screens around the arena. A concept described during her presentation was the difficulty that freedom comes with after generations of slavery, such as bringing families together after being split apart through slavery sales. The Keynote for the program was given by Dr. Julian Chambliss, Professor of English at MSU.
Following the program, the Juneteenth Jubilee took place in the concourse of the Breslin Center. Different vendors lined the concourse to exemplify the idea of Black Wall Street. Vendors provided different products, from books with Black authors to entertainment services. Artists were also providing their works of art and fashion for sale to the community.
Participants were also provided dinner from Breslin Center employees. Desserts were supplied by the MSU Bakery and MSU Dairy Store.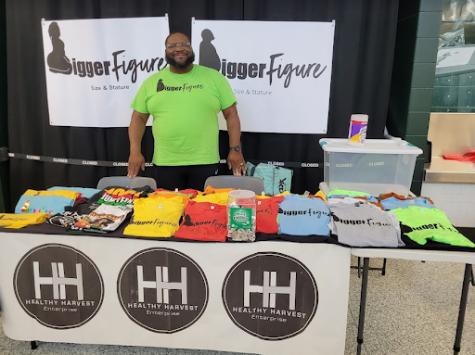 Raffles were done during the event for different prizes, including a basketball signed by Coach Tom Izzo. After the Juneteenth Jubilee, the arena opened up again for a celebration of dance. DJ MaVen provided music and good vibes for the attendees until 8:30 PM. Safe to say that this event was a clear success!