Concert Review | Jesse McCartney Still Has a Beautiful Soul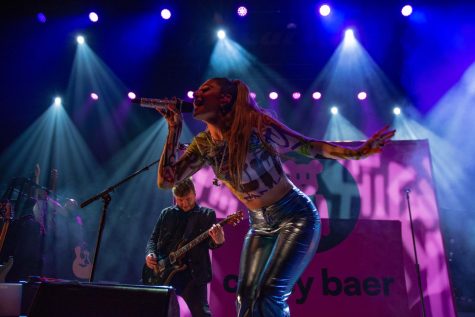 "Are you all excited for Jamie Miller and Jesse McCartney?" exclaimed singer Casey Baer.
Lots of people screamed in the audience after that. Baer was one of the two opening acts for the Jesse McCartney concert at The Fillmore Theater in Detroit. She performed some of her songs including "Not that Girl," "Take it Personal" and "R.I.P," Baer also sang a cover of Tate McRae's "She's All I Wanna Be." She performed with her guitarist Gray Trainer and drummer Shep Martin. Their amazing performance got the crowd pumped up for the next act. During her set, she talked to the crowd about her breakup and people in the crowd showered her in support. She even took the time to meet her fans for photos and autographs after her set.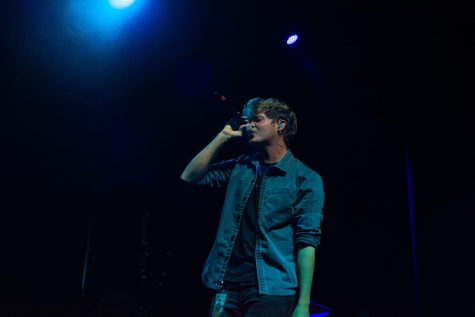 The next act was Jamie Miller. In 2017, he was featured on The Voice UK where he was on Jennifer Hudson's team and came in third place overall. When he came on stage, girls' screams filled the venue. He sang "Over You," "It Is What It Is," "I Lost Myself in Loving You" and sang a cover of Imagine Dragons' song "Demons." He also spoke with the crowd about his relationships and took the time to also meet some fans after the show. One fan told him, "Hi, I couldn't believe you were playing here. I am going to be playing your song at my wedding." He was smiling and speechless. Miller seemed touched by the comment and all the fans who wanted photos with him. 
The headliner of the "New Stage" tour was Jesse McCartney. McCartney has had a phenomenal career so far. When he was starting out, he appeared on TV shows like The Suite Life of Zack & Cody and Hannah Montana. He also has voice acted in films such as the Alvin and the Chipmunks franchise and Horton Hears a Who! More recently, he was a contestant on The Masked Singer during season three and won second place as the "Turtle." But Jesse McCartney is most known for his singing. His name appeared on the stage in huge font. It was not long until he got on stage and fans started screaming. He sang many of his hit songs, including new songs from his latest album, "New Stage."
"So we're gonna play a few songs from the new album tonight, but we also are going to perform some throwbacks," McCartney said.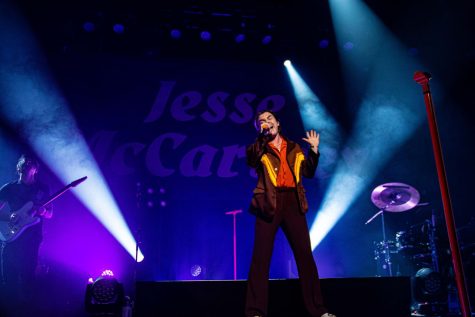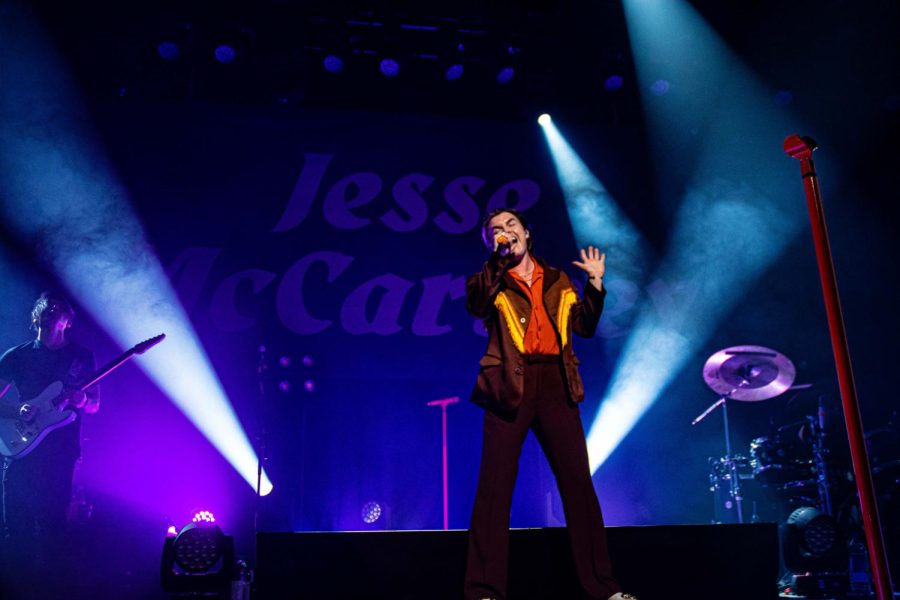 The crowd screamed excitedly after that. He played songs like "She's No You," "Selfless," "Leavin" and "Shake." His dancing kept the crowd entertained. McCartney had a piano brought out for him to play a cover of a song that he co-wrote for Leona Lewis, "Bleeding Love." He had a classic retro microphone attached to the piano and  fans sang right along with him. 
When his band started playing one of his biggest songs, "Beautiful Soul," the whole crowd sang along. McCartney watched his fans sing the song with him; it was a beautiful sight. 
That was not the only sweet moment that happened that night. McCartney interacted with his fans throughout the show. In fact, he had a chair put out on the stage so he could dedicate a song to a lucky fan.
"I want to play you guys a song that I wrote for this album. It's a pretty romantic song. So, I don't want to sing it to nobody. I'd like to bring somebody on stage," McCartney said. 
Right after he said that, many girls decided to get closer to the stage, wanting to be picked. He picked a girl near the front row and brought her up on stage. He sang "Party for Two" to her. He made a point to give her his attention. He danced around her and even got on one knee to sing to her. It's safe to say that she felt pretty special that night.
She was not the only lucky fan that night. He started talking about something that happened to him recently, after he finished one of his songs. He spoke about a fan sending him a message on social media.  
"She forwarded me a TikTok that I otherwise probably wouldn't have seen. She messaged me, 'take a look at this.' So, I clicked on it and it was a young mom by the name of Brooke Butler. Is she out here tonight?" McCartney asked. 
Butler was in the front row with her daughter.
"I got reached out from Brooke requesting, a pretty intense request that I do not usually get, and I thought I would share it with you guys tonight. If that's okay with you that I share this story?" McCartney asked, looking at the two young women.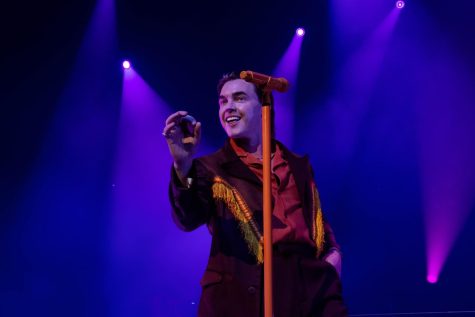 "So, Brooke being the amazing mother that she is, reached out to me and said, 'My daughter has been having some really dark thoughts lately and has considered some really terrible things," McCartney said. 
He took a brief pause and said, "It hit me really hard." It was clear to the audience this story had him choking up. 
"It hit me really hard because Brooke sent me the video and said when you were your daughter's age you also had similar feelings. The only thing that kept you going was the fact that you were pregnant with her, your daughter. Seeing this was so special to me," said McCartney. 
The crowd listened to his words and realized this was serious. Everyone learned that the daughter was twelve years old after he asked her directly. 
"Listen to me. I can't even imagine how hard it is to navigate life at twelve right now. It's a different world than when I was twelve. I know it's even harder, but just know that there are so many people around you, including your mom, who love you so much. We all go through dark times and there's always somebody there. There's somebody next to you that loves you very much and this whole audience," said McCartney. 
The crowd roared with support for her. 
"There's always somebody. You could DM me girl, with anything that you need. On the count of three, 'We love you.' One, two, three," McCartney said, pointing to the crowd.
"We love you!" shouted the crowd. 
"And with that, I want to dedicate this next song to you. This is called, 'Better With You,'" McCartney said.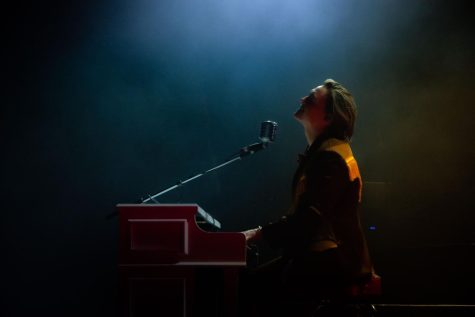 Throughout the performance there were moments where there were visible tears welling up in his eyes, as the crowd waved their phone lights back and forth.
For the last song, he played "Right Where You Want Me," a popular song on Disney's Original Movie soundtrack for Return to Halloweentown. The crowd sang along to that famous song as well. He ended the night with one of his first songs from 2009, "How Do You Sleep?" Fans were jumping and dancing along with him as they sang along. 
Jesse McCartney showed fans in Detroit how talented he is and that he's not going anywhere. He made it a special night for many of his fans, which goes to show that he still has a "Beautiful Soul."