Week 1 USFL recap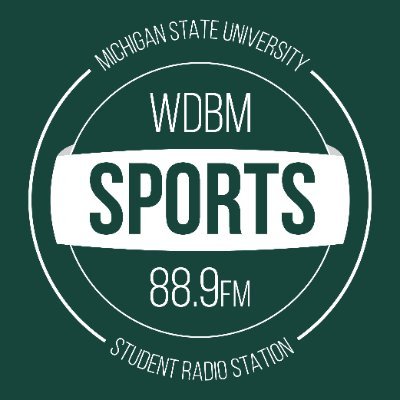 The first week of the inaugural season of the USFL started off with a blast. Every game had its ups and downs, but all in all each game was very entertaining. This week the defenses shined and passing offenses struggled. From a comeback win to a defensive blowout, here is how each team did this weekend:
New Jersey Generals @ Birmingham Stallions (24-28):
This first game of the USFL season was as exciting as it could get. Both teams started off strong with explosive plays that led to touchdowns on their first drive. And as the game was primarily dominated by the Generals offense led by quarterbacks Luis Perez and De'Andre Johnson, who led the passing and rushing offense respectively, the Stallions came away with the last-second victory thanks to quarterback J'Mar Smith. 
Perez had 13 completions out of 18 attempts for 143 yards and two touchdowns while Johnson rushed for 98 yards and a touchdown on 12 attempts. These quarterbacks were complemented by the only receiver to have 100+ yards this week, Randy Satterfield who caught all five of his targets for 100 yards and a touchdown. Satterfield was aided by Braedon Bowman who caught all three of his targets for 32 yards and a touchdown. And while the rushing game was dominated by Johnson, he was complemented by Darius Victor (15 attempts for 66 yards) and Trey Williams (13 attempts for 54 yards)
Smith had 11 completions out of 21 attempts for 156 yards and a touchdown and rushed for 13 yards and a touchdown. Smith took over as quarterback for the Stallions in the second half of the game. Smith mainly had offensive help from wide receiver Osirus Mitchell who had five receptions for 96 yards and a touchdown. Mitchell was joined by Victor Bolden Jr. (four receptions for 45 yards). While the passing game was mostly on point after the first half, the rushing game left much to be desired with a total of 72 rushing yards, the leading rusher being Tony Brooks-James (27 yards on eight attempts)
The defensive side of the ball was fairly good for the Generals, as they locked down the Stallions offense until the second half, where the team gave up three consecutive touchdowns to lose the game. The Stallions' defense was average throughout the game, with a couple players providing some key plays, such as Tae Hayes (nine solo tackles) and DeMarquis Gates (seven solo tackles and a sack).
Houston Gamblers @ Michigan Panthers (17-12):
This game was heavily defined by the Gamblers' defense. In the first half of the game, the Panthers were plagued by an ineffective offensive line. This offensive line allowed quarterbacks Shea Patterson and Paxton Lynch to each fumble the ball, one of which was returned for a touchdown. The offensive line also allowed for three sacks and six tackles-for-loss which furthered Michigan's offensive troubles.
Even though the Panthers were stifled on offense in the first half, they were on their way to a comeback until a make-or-break fourth down play that ended in an incompletion. The offense stepped up in that second half with Patterson ending the game with 16 completions out of 25 attempts for 192 yards and a touchdown and rushed seven times for 31 yards. The rushing attack by the Panthers was filled by Steve Scott III (18 attempts for 72 yards and a touchdown) and Cameron Scarlett (15 attempts for 66 yards). The Panthers' passing attack wasn't bad either led by Lance Lenoir Jr. (six receptions for 71 yards and a touchdown) and Joe Walker (five receptions for 51 yards).
The Gamblers' defense was very dominant in the first half of the game, keeping Michigan at zero points, but almost blew that lead in the fourth quarter. Even after the near loss, the offense was the worst aspect of the team. Quarterback Clayton Thorson was less than on point in the passing game with nine completions of 17 attempts for 73 yards, a touchdown and an interception. The Panthers' secondary was able to keep receivers in check as the two top receivers, JoJo Ward and Isaiah Zuber, 48 yards and 34 yards with a touchdown, respectively. The rushing offense was better, with Thompson (13 attempts for 71 yards) and Dawkins (10 attempts for 27 yards) being the main contributors.
As stated earlier, the Gambler defense was particularly good in this game. Linebacker Reggie Northrup (recorded 11 tackles, five solo, and a fumble recovery touchdown) and defensive lineman Ahmad Gooden (nine tackles, six solo, and two sacks) were standouts in this defense.
Philadelphia Stars @ New Orleans Breakers (17-23):
This game was another that was heavily defined by the defense. The Breakers' defense was the key to victory as it put the pressure on Stars quarterback Bryan Scott which led to a pick-six as well as a blocked punt which resulted in a safety. The defense dominating in the first half didn't stop the game from becoming close, however. 
Even after his pick-six early in the game, Scott still put up good stats as he went 25-for-36 for 202 yards and a touchdown. Scott was able to connect with receiver Chris Rowland (seven receptions for 74 yards) and running back Matt Coburn II (four receptions for 43 yards). The rushing game was not awful, but needed improvement as Darnell Holland (nine attempts for 52 yards and a touchdown) was the most productive member of the struggling backfield. The Philadelphia defense was mainly quiet except for an interception and a fourth-down stop.
As stated before, the New Orleans defense was very dominant in this game. Along with the pick-six and blocked punt, the defense put up six sacks, three of which were made by defensive end Davin Bellamy, and forced two fumbles. While the Breakers' defense stood out, the rushing game was also on point as Jordan Ellis (18 attempts for 89 yards) and T.J. Logan Jr. (15 attempts for 56 yards) each reached the endzone. Even though the running game was very good, the passing attack was also adequate as quarterback Kyle Slotter threw 17-of-27 for 150 yards and an interception. His main targets were tight end Sal Cannella (six receptions for 58 yards) and running back Logan Jr. (caught all four targets for 38 yards), who both put up average numbers.
Tampa Bay Bandits @ Pittsburgh Maulers (17-3):
This game was in Tampa Bay's favor from the opening drive as Tampa Bay's defense put a stop to any attempt by the Maulers to get points on the board. Pittsburgh's offense, led by quarterback Josh Love, was finally able to get within field goal range to get points on the board, but couldn't maintain the attack. Even with the bonus of a good defense, the Bandits' offense did well under the leadership of quarterback Jordan Ta'amu. 
Pittsburgh's offense struggled significantly as the passing and rushing games both couldn't get into a groove. Love threw 9-of-16 for 121 yards, with receivers Jeff Thomas (four receptions for 43 yards) and Bailey Gaither (three receptions for 42 yards) being his primary targets. In the backfield, Garrett Groshek took over as the head back and ran for 55 yards on 16 attempts. The Maulers' defense was pretty good, coming away with eight  tackles for loss, a sack and two interceptions.
Ta'amu was a leader for the Bandits' offense, throwing 20-of-32 for 185 yards, a touchdown and two interceptions. Ta'amu and tight end Cheyenne O'Grady clicked as they locked in for eight receptions for 86 yards. The Tampa Bay rushing squad did not perform as well as expected with B.J. Emmons and Juwan Washington only combining for 64 yards on 30 attempts, with Emmons running the ball in for a 3-yard score in the opening drive. The defense, on the other hand, was great. The Bandits' defense combined for three sacks and 12 tackles for loss, and most importantly, kept the Maulers' offense out of the end zone.
With one week down in this USFL season, another week of intriguing matchups is on the way with the schedule below:
Game

Date/Time

Network/Stream

Michigan Panthers @ 

New Jersey Generals

April 22

nd

, 8 pm ET

USA / fuboTV

Pittsburgh Maulers @

Philadelphia Stars

April 23

rd

, 12 pm ET

Fox / fuboTV

Birmingham Stallions @

Houston Gamblers

April 23

rd

, 7 pm ET

Fox Sports 1 / fuboTV

New Orleans Breakers @

Tampa Bay Bandits

April 24

th

, 3 pm ET

NBC / fuboTV