The Sound of 2012 | "Somebody That I Used to Know" by Gotye feat. Kimbra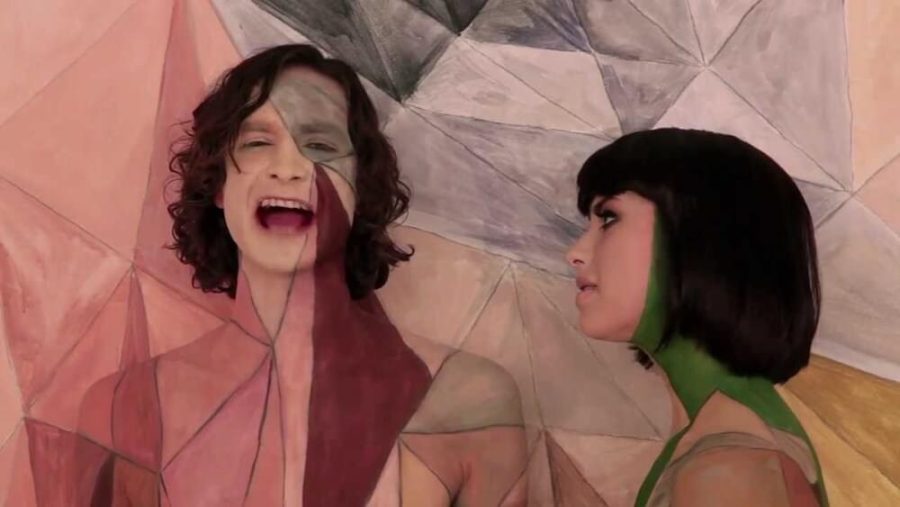 Picture it: it's 2012 and I'm cruising down a rural road. It's the last day of fourth grade. My backpack is empty, I'm wearing my best summer outfit. The days are getting longer, the sun is already up on the bus ride to elementary school. It's June in Michigan, making it a gamble between boiling hot or weirdly cold weather, it's a hot one. So hot, even in the morning, the bus smells like ten-year-old boy stink and I'm sticking to the brown vinyl of the bus seats. The radio is on, muffled by the bus hitting bumps and rocks on the dirt road. The old song ends, I hear about cars on sale, Meijer having everything you need for your summer barbeque, the calming acoustic of the Quality Dairy jingle. Then it starts. 
"Now and then I think of when we were together /
Like when you said you felt so happy you could die"
The number one hit of 2012. The song that may or may not still be lurking in my Spotify Wrapped. "Somebody That I Used To Know" by Gotye, featuring Kimbra.
In its time, it didn't feel like something that would rise above the early '10s pop scene. This track was number one on Billboard's Hot 100 Songs of 2012 among others like "Call Me Maybe" (right behind it), "Party Rock Anthem", "Starships", and "Moves Like Jagger." When I think of the early 2010s pop scene, I think of glitter and bass drops and partying 'til you die and falling in love on the dance floor, not a lowkey track with mellow vocals. 
Despite being such an outlier, its success was insane. The song spent almost the entire month of March 2012 at number one, and stayed in the top 100 for over a year, via officialcharts.com. It won Grammys and Billboard Music Awards, it was everywhere. 
But how? At the time, NPR asked the same question. Part of its success came from the fact that it was so different, that it wasn't like any kind of pop on the radio. The song was, and continues to be, good. It's not like it wasn't relatable either.  
The song is two perspectives on the end of a bad relationship. Anger, disappointment, and heartbreak are the major themes throughout; the two narrators' perspectives battling it out for four minutes accompanied by some plucky percussion. 
What's interesting about the two perspectives is that there isn't a hero or a villain in this narrative. Is Gotye's perspective playing the victim, when Kimbra's perspective goes on and on about how he was the bad guy and made everything her fault? Or, is she being vindictive —  "having her friends collect her records and then changing her number?" Who's to say? 
The song went on to win Record of the Year at the 2012 Grammys, along with Best Pop Duo/Group Performance, and its album winning Best Alternative Music Album. 
It may have fallen off the charts after a long 63 weeks, but its impact goes beyond its ranking. Since its release, it's been heard in a lot of places. It's cataloged on Know Your Meme. It's been covered. It was given the honor and curse of being performed on Glee. It's a TikTok audio. 
In the spirit of nostalgia and the sometimes-haunting realization that 2012 was a decade ago, bring it back to the early '10s and give "Somebody That I Used to Know" a listen. I welcome its addition to the Throwback Thursday catalog with open arms.