Clouden selected by Connecticut Sun at No. 12
EAST LANSING, Mich— Michigan State guard Nia Clouden has been drafted by the Connecticut Sun as the No. 12 overall selection in the 2022 WNBA Draft.
She is the fourth Spartan to be drafted in the first round in program history and the first since Tori Jankoska in 2017. Jankoska was picked at No. 9 for the Chicago Sky, but was waived in May of that year.
Clouden, a two-time first team All-Big Ten selection, was the focal point of the MSU offense for each of the past three seasons. She led the team in scoring in each of the past three seasons, including averaging 20 points to go along with 4.2 rebounds and 4.2 assists a game as a senior.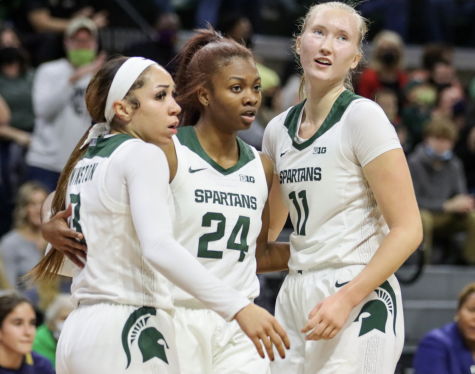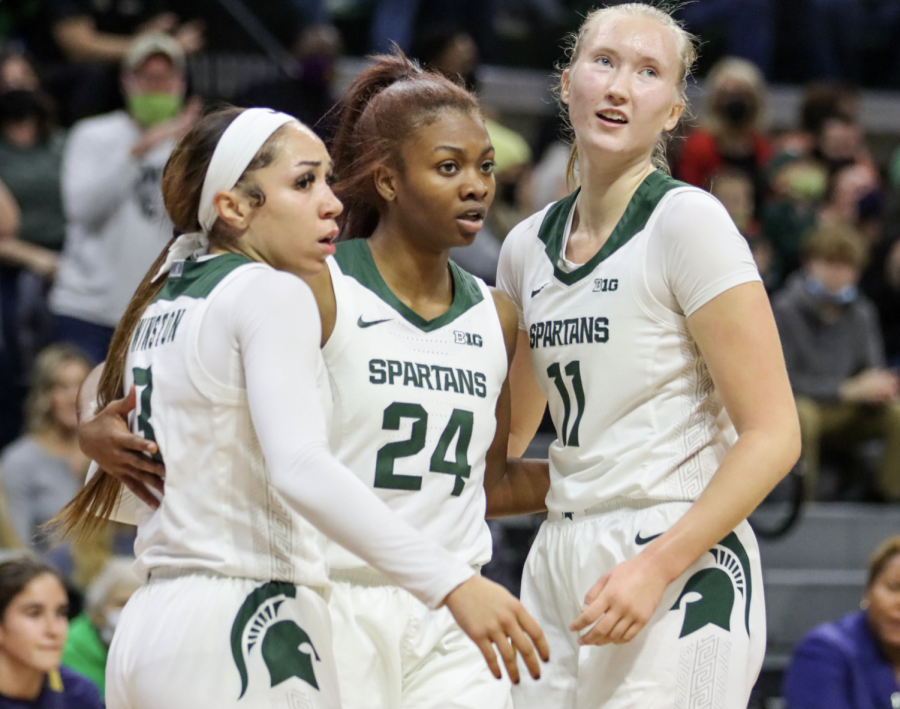 As a junior, she averaged 18.7 points a game while shooting 46.7% from the floor. She averaged 14.5 points a game as a sophomore and 12 points a game as a freshman, good for the third-best mark on the team.
Clouden holds the single-game MSU scoring record after scoring a whopping 50 points in a double-overtime loss against Florida Gulf Coast on Dec. 20. During her four-year tenure, the Spartans made two NCAA tournaments and never had a losing overall record. They also had a winning conference record in three out of her four seasons.
This past season, she helped lead an oft-injured Spartan team to a 15-15 overall record and an 8-9 Big Ten record that included wins over No. 4 Michigan and Purdue in the first round of the Big Ten tournament. Clouden propelled the Spartans to a solid Big Ten season despite losing forwards Tory Ozment and Julia Ayrault for the season and forward Moira Joiner to concussion issues halfway through the year.
The Connecticut Suns are coming off a 26-6 season that saw them advance to the playoffs as the No. 1 seed before bowing out to the No. 5 seed Pheonix Mercury in the conference semifinals.