MSU alters upcoming schedule against Ohio State and Eastern Michigan
EAST LANSING, Mich— With inclement weather looming, Michigan State's upcoming series against Ohio State in Columbus has been shifted back a day and will now be played from Saturday, April 9 to Monday April 11. The starting times for Saturday (3:05) and Sunday (1:05) remain the same.
Monday's game will kick off at 3:05 to end the series. As a result of the scheduling conflict, MSU's originally scheduled game against Eastern Michigan on Tuesday, April 12 will be pushed back to Wednesday, April 20. EMU had its schedule weekend series against Miami (Ohio) pushed back a day.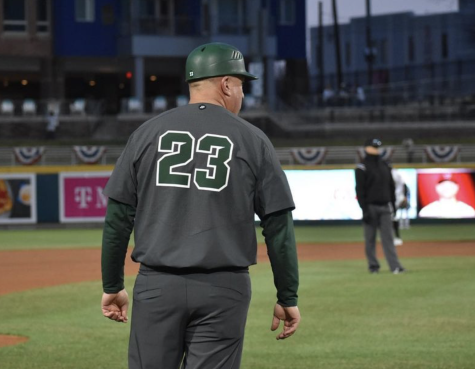 First pitch for MSU vs. EMU in East Lansing is set for 6:35.
The Spartans will enter Saturday afternoon's matchup with a 12-13 record that includes a 1-2 mark in conference play. MSU has lost four out of its last five games, including a three-game sweep at the hands of Evansville.
The Buckeyes have also struggled at times this season, currently sporting a 9-16 record. They are also 0-4 in conference play, including a three-game sweep at the hands of Nebraska from April 1-3.
EMU, meanwhile, is 10-15 on the season and 6-6 in MAC play. The Eagles have yet to beat, or play, a Power Five team this year.
Although it doesn't count as an official game in the standings, MSU was defeated by the Lansing Lugnuts 3-2 on Wednesday evening.  The Spartans only mustered five hits as a team in the shortened seven-inning game.