Michigan State adds former Patriot League Defender of the Year Georgia Davies
EAST LANSING, Mich— The Michigan State defense got a tremendous boost on Tuesday evening with the addition of American defender and graduate transfer Georgia Davies.
Davies, the Patriot League's 2021 Defensive Player of the Year, started in 59 games for the Eagles over a four-year span. She scored 26 points during her time at American, including one goal and four assists this past season.
She is the first transfer that coach Helen Knull has gotten this offseason; Davies received All-Patriot League First Team honors from 2019-21. She was a key reason why American won the 2019 Patriot League regular season and tournament championship. This season, the Eagles went 13-4 and 6-0 in conference play, en route to another regular season and conference championship. They also earned a berth to the 2021 NCAA Tournament, losing in the first round to No. 3 Iowa 3-2.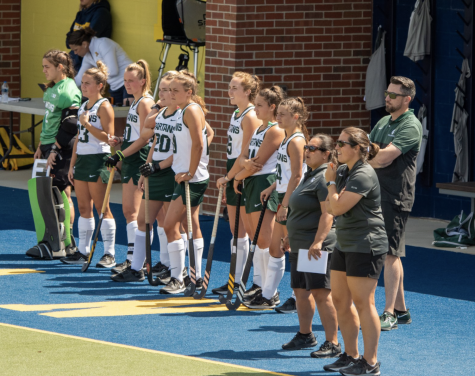 Davies was selected to the All-Patriot League tournament team in both 2019 and 2021 and earned conference Defender of the Week honors on five separate occasions. American also made the NCAA Tournament in 2019, bowing out in the first round to Fairfield.
Davies' best year came as a freshman in 2018, when she compiled a career-high four goals to go along with five assists. She, with one year of eligibility remaining, will help provide veteran leadership for a MSU team that went 7-8 overall and a winless 0-8 in Big Ten play. As a team, the Spartans have only won one conference game since 2017 (a combined 1-31 record).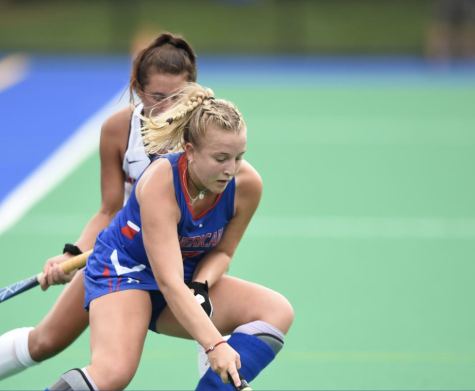 MSU is set to lose four players from last season in graduate student and former Providence transfer Maddie Babineau, midfielders Cara Bonshak and Lori Mack and forwards Lia Sinisi and Meredith Ross. The Spartans are welcoming in six freshmen, alongside the transfer Davies. MSU is also bringing back graduate goaltenders Jade Arundell and Monique Jardell, alongside grad forward/midfielder Isa Van Der Weij.