PREVIEW: Michigan State track and field will start its outdoor season at the Raleigh Relays
The Michigan State track and field program will kick off its outdoor season on Thursday at the Raleigh Relays in Raleigh, North Carolina. The meet, which will run from Thursday to Saturday, will be hosted by North Carolina State at the Paul Derr Track and Field Facility and will feature some solid competition for the Spartans.
The Spartan women enter the meet ranked 15th in the USTFCCCA Program of the Year standings, while the men begin the spring season ranked 18th. North Carolina State's women's team is tied with BYU for the first-ranked spot, while Northern Arizona leads on the men's side of things. 
While Northern Arizona will not compete at the Raleigh Relays, several other elite men's programs will, like North Carolina A&T and Tennessee. These programs finished the indoor season ranked second and third in the USTFCCCA poll, respectively.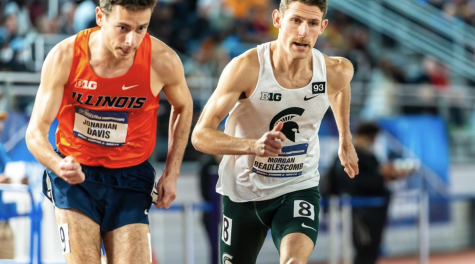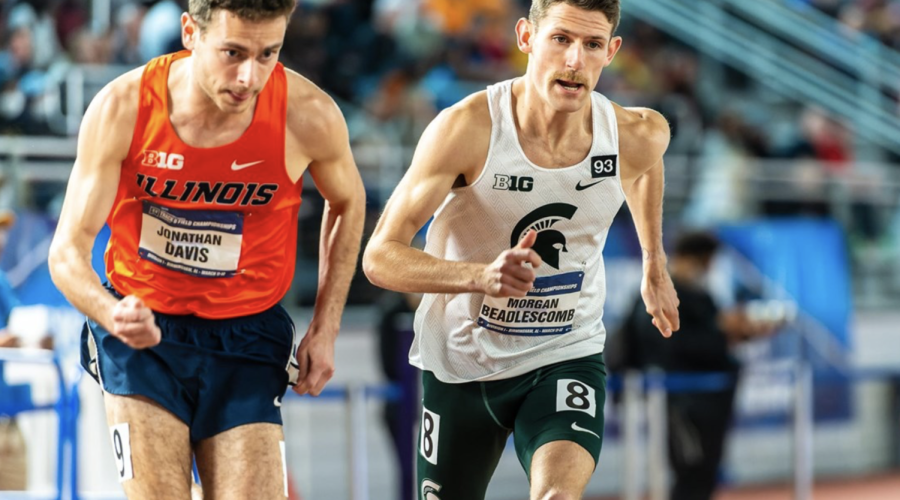 On the women's side, MSU will not only face representatives from North Carolina State's ninth-ranked squad, but also athletes from the third-ranked Kentucky Wildcats and sixth-ranked Virginia Tech Hokies. 
The Spartans are coming off a very successful end to the indoor season, which bodes well for a competitive meet like this one. Senior Jenna Magness and graduate student Morgan Beadlescomb both earned First Team All-American honors at the NCAA Championships earlier this month, while seniors Sophia Franklin and Tyler Stephenson both captured Second Team honors. 
Named the USTFCCCA Great Lakes Men's Indoor Track Athlete of the Year just last week, Beadlescomb earned his First Team honors by taking second place in the men's mile with a time of 4:07.59. He also took home Second Team honors in the men's 3000m on the same day, finishing in a time of 8:04.87.
Magness, a 2021 Big Ten outdoor champion, finished sixth in the women's 5000m at NCAAs with a 15:37.43 time, while Franklin placed 12th with her 4.16m final height in the women's pole vault. Stephenson finished in 13th place in the men's pole vault with a height of 5.35m.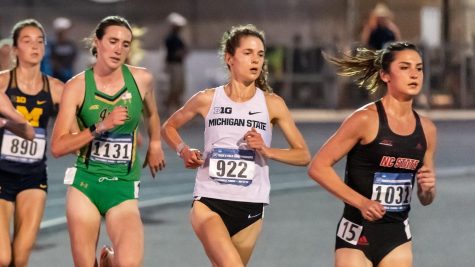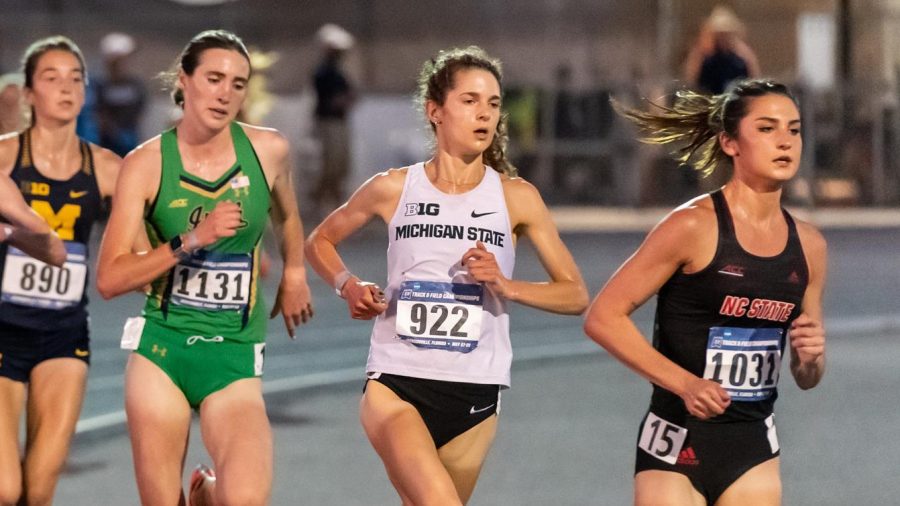 There's a lot to look forward to this outdoor season for the Spartans with the momentum they're carrying over from the indoor season added to the fact that five outdoor All-Americans are returning from last spring. 
Two of these athletes are transfers, with Heath Baldwin earning Second Team All-American honors in the decathlon while at Michigan and Quiara Wheeler getting an honorable mention for her performance in the women's hammer throw for Central Michigan. 
Following the meet, Michigan State will return home to East Lansing for the first time this track and field season as it gets ready to host the Spartan Invitational on April 1-2.