Clouden receives AP All-American honors
EAST LANSING, Mich— Michigan State guard Nia Clouden was named to the Associated Press All-American team as an honorable mention selection on Wednesday afternoon.
Clouden, who declared for the 2022 WNBA Draft on March 28, was fifth in the Big Ten in scoring (averaging 20 points a game) and was named as an All-Big Ten First Team section.  She also started in all 30 games for the Spartans this season and broke the single-game scoring record, notching 50 points in a 85-84 double overtime loss to Florida Gulf Coast on Dec. 20.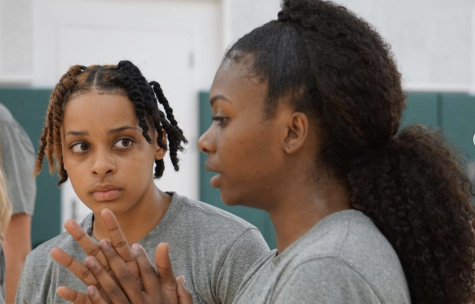 She was also fifth in the country this season with 192 free throw makes.
Her 601 overall points scored this season were the fourth-most in a single season in MSU history; her career ended with 117 career starts and 1,882 points, only behind two-time All-America Tori Jankoska all time (2,212). She never missed a game due to injury in four years.
Clouden, a two-time first team All-Big Ten selection, is the eighth Spartan in history to receive an AP All-American honor, and the first since Jankoska during the 2016-17 season. Overall, Clouden received four All-Big Ten honors during her career, including two first team selections. She was the Spartans' leading scorer in each of the past three seasons and averaged at least 12 points a game in every season.