Spartan baseball takes on Abilene Christian for Sunday-Monday series
Michigan State baseball looks to continue its momentum early this season as the Spartans head down to Texas to face Abilene Christian this weekend.
This marks the second time in history that MSU has faced the Wildcats. The team's last meeting was in 2017 in a  series that ended with the Spartans sweeping the Wildcats, 4-0. Both teams have completely new rosters since then, giving ACU the chance to tie the Spartans in all-time series wins.
MSU is coming off a decisive 3-1 series win over the University of Las Vegas to kick off the 2022 season.
At the plate, the Spartans are led by junior outfielder Casey Mayes and sophomore outfielder Jack Frank. Casey batted a .500 during the series, going 9-for-18, while Frank batted a .444, going 8-for-18. Frank also leads the Spartans in runs, having scored six in the series against UNLV. Sophomore infielder Brock Vradenburg helped bring in eight runs over the series. He scored three runs for himself and finished Game 4 with a .400. The Spartans racked up a total of 35 runs against the Rebels.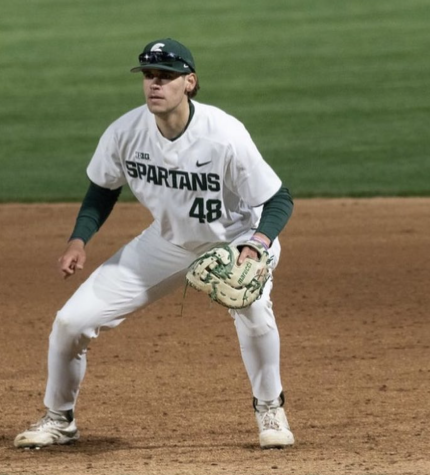 On the mound, MSU is led by junior Zach Iverson, freshmen Nick Powers and sophomore Kyle Dunning. Dunning appeared in one game against UNLV with an earned run average of 0.00 and a WHIP of .67. Iverson and Powers both started in one game each and had an ERA of 2.25. Iverson has a WHIP 1.25, while Powers has a WHIP of 1.00. In total, MSU pitchers gave up 23 runs against UNLV.
ACU won its home opener against the North Dakota State Bison, 5-3. However, the Wildcats went on to lose the rest of the series 1-3.
The Wildcats' top hitters are sophomore outfielder Miller Ladusau and junior outfielder Grayson Tatrow. Ladusau is currently hitting a .400, while Tatrow is batting a .333. Both outfielders scored three runs against NDSU. Despite only hitting a .167, junior catcher Mitchell Dickson hit four runs against the Bison last weekend. In total, ACU scored 16 runs in the series.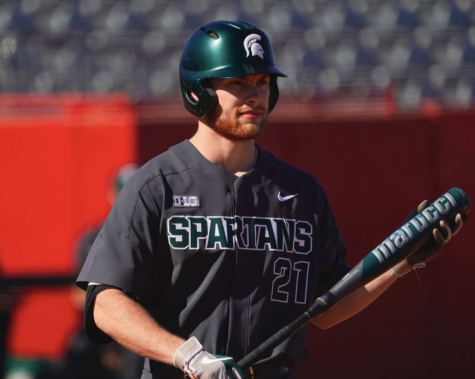 Junior pitcher Adam Stephenson led the Wildcats in strikeouts over the series, successfully backing down nine batters. However, Stephenson also led the team in walks allowed with four. By the end of the series, Stephenson had an ERA of 5.40 and a WHIP of 2.40. Junior pitcher Breck Eichelberger was in for the longest for ACU, having pitched just over four innings. Eichelberger also led the Wildcats in runs allowed, giving up five runs on eight hits. By the time he stepped off the mound, Eichelberger had an ERA of 10.38.
With pitchers continuing to rotate for both teams, there's plenty of chances to take advantage in this weekend's series. However, letting up 24 runs in a home opener does not bode well for ACU.
The first game, which was scheduled for Friday, was canceled due to inclement weather. It will instead be played on Sunday, with Saturday's game being pushed back to Monday.