MSU men's tennis set to take on Ball State in a matchup that hits close to home
Michigan State men's tennis will hit the road this weekend, where it will play a non-conference match against the Ball State Cardinals at 1 p.m. on Saturday inside the Northwest YMCA in Muncie, Indiana. 
The Spartans come in with a record of 7-3, while Ball State sits at 5-4. Both teams have victories over Cleveland State, Eastern Michigan and Indiana University–Purdue University Indianapolis this season. 
MSU's last match resulted in a loss, falling 5-2 to Middle Tennessee State last Saturday. However, the team showed many bright spots and improvements throughout the match. 
Senior Jack Winkler was able to pull off an upset against nationally-ranked Stjin Slump in No. 1 singles. After a 6-3 win in the first set, Winkler was able to hold on and seal a 6-3 advantage win. 
"Ball State is a very good team and Muncie is a tough place to play. It's going to be a very competitive match and a great challenge," said Spartans coach Gene Orlando.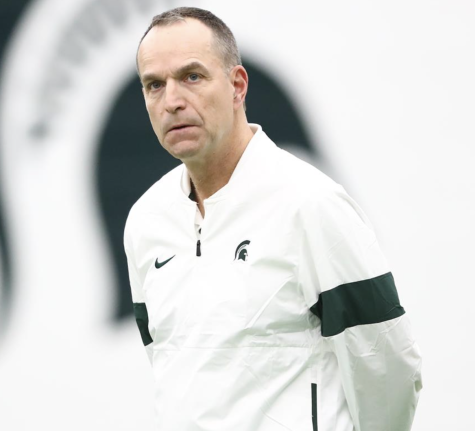 The matchup carries extra significance for Orlando on a personal level.
"This match has a unique twist since my son, Vince Orlando, is a member of the Ball State team and is coached by the same coach I played for during my years at Ball State," Gene Orlando said. "This match is bittersweet and one I don't look forward to playing, but it is one I will cherish for the rest of my life." 
Gene Orlando is a 1987 alum of the Ball State men's tennis team. His son, Vince Orlando, carries on the family legacy as a junior for the Cardinals.
Ball State comes into this matchup losing 6-1 at Illinois State on Wednesday. With a 5-4 record, the Cardinals are led by fifth-year senior Chris Adams and junior Danilo Kovacevic. 
After the conclusion of Saturday's contest, the Spartans will return to East Lansing with two matches on deck, where they will take on Marquette and Butler on Saturday, March 5.