Matriarchs of Music | Janet Jackson
In honor of Black History Month, what better Matriarch of Music to highlight other than the queen of pop herself: Janet Jackson. 
Born and raised in Gary, Indiana, Ms. Jackson is the youngest of the nine children in the Jackson family. Her brothers became some of the biggest superstars that the world has ever seen. It was not long until Janet made a name for herself. 
Janet Jackson has become one of the biggest entertainers of all time in her own right. She has won five Grammys, eleven American Music Awards, eleven Billboard awards, won many icon awards, sold over 185 million records, and has been inducted into the Rock & Roll Hall of Fame. She clearly has had an incredible career in the music industry so far. 
Janet Jackson (34 awards) and Taylor Swift (33 awards) are the Top 2 female artists with the most Billboard awards won across all divisions in History. pic.twitter.com/2Sa1viQV8g

— Taylor Swift Facts (@TSwiftFTC) May 25, 2021
However, these past five years she has been working on a different kind of project. In late January, she released a self-titled documentary, Janet Jackson. In the documentary, she talks about her experiences in the music industry and in her personal life. Fans finally get to see her as more than just the queen of pop. We get to see who she was as a child, as a sister, friend, lover and as a mother. 
Throughout the documentary, fans get to see inside her life for the first time along with other celebrities discussing what she means to them. Some big names include Mariah Carey, Janelle Monae, Tyler Perry, Paula Abdul, Missy Elliot, Samuel L. Jackson and many more. The documentary even includes some of her family members including Tito Jackson, Rebbie Jackson, Randy Jackson and her mother, Katherine Jackson. 
One moment in the documentary shows some of Jackson's friends and family being asked, "Who is Janet Jackson?"
"She's an empowered woman," said Mariah Carey.
"This is what a superstar looks like," said Missy Elliot. 
"She is a force to be reckoned with," said Paula Abdul. 
"Janet Jackson's many, many women," said Whoopi Goldberg. 
"She's a legend," said Ciara. 
"She's a blueprint," said Regina King. 
"She is a warrior," said Tyler Perry.
"She is the greatest show woman," said Samuel L. Jackson.
"She's literally done it all," said Teyana Taylor. 
"She's a lot of the image that is out today," said Janelle Monae.
"She'll always be my baby sister," said Tito Jackson. 
Their comments show how much Janet has inspired and impacted people from all over the world and all walks of life. Despite how famous Janet Jackson is, she has been known to keep a private life. We learn in the documentary that Jackson's family was unaware that she got married a few times and did not find out until much later. 
Sending luv to u big bro. Luv u 🤗 pic.twitter.com/fLSgTiHqh5

— Janet Jackson (@JanetJackson) October 16, 2021

Jackson recently appeared on the daytime talk show The Real, where she expressed why this point in her life was a good time to release the documentary. "I've had such a wonderful career, and I'm so blessed. I had the opportunity to tell my story as opposed to someone else telling it for me, so why not?" 
Jackson revealed many new things about her life. For starters, the Jackson family moved to Los Angeles once their careers started taking off. This may sound like great news, but they struggled with the move. Especially because they moved to a predominantly white neighborhood. 
"I think the Jacksons were the first black family to move in, so it was a little controversial at that time," said a former neighbor of Jackson's. In fact, Janet talked about being called a racial slur as someone drove by and the racism she faced during school at such a young age. 
Some of the students would look at her skin color asking, "Does that come off?" They wanted to touch her hair since she did not "look like the other kids." There was even a petition that went around asking for her family to "go back to their country."  
This was not the only hardship that Janet has had to face. She also talks about what she went through during her first two marriages. More specifically, the drug issues her spouses dealt with and how it affected her too.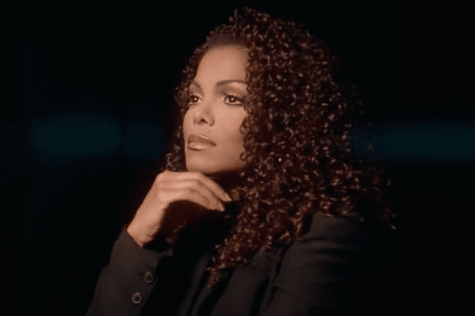 "When it comes to relationships, somehow I'm attracted to people that use drugs," Jackson said. 
In her first marriage, her husband disappeared on their wedding night. She was only 18 at the time, but still put effort into their marriage. In fact, she would spend her nights searching in the streets for him. 
"I would find the pills and I would try to take them and flush them down the toilet. We would be rolling around on the floor fighting for them. I mean, what? That's not a life for anyone," said Jackson. 
During her second marriage, her husband was controlling and had issues with painkillers. He would say she always needed to look the way that she did in her music videos because that is what it takes to be successful in the entertainment business. 
"That's when I said, you know what? I don't want to do this anymore," Jackson said. 
That's when Jackson filed for divorce. It appears that she had enough. 
View this post on Instagram

It is clear that she struggled with having healthy romantic relationships. Moreover, she also struggled with finding true friends as well. 
"Is it who you are or what you are? Do they just want to be your friend because you're Janet Jackson or Michael Jackson's sister? Or do they want to be your friend because they really like you deep down inside for your personality?" Jackson asked.
Throughout her career the last name Jackson was a big deal in the music business and came with a lot of success. However, for Janet, it has been a curse too. 
"I wanted them to accept me for me, to be interested in my album for me. Not because I was the brother or sister. But, that's everything that this industry takes advantage of and they want to play on that. I didn't want that, I wanted my own identity. I didn't want people to pick up this body of music because of my last name." said Jackson. 
Even though Jackson has always been grateful for the success she has had, she clearly wanted to make sure it was because of her own work. She wanted to earn her title.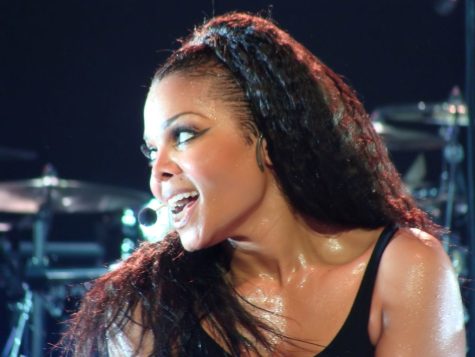 Along with struggling to be her own person, her father did not take her dreams into consideration either. 
"I don't ever remember being asked. I just remember being put into it," Jackson said. Moreover, she also did an acting role in the TV show Fame, which she did not want to do. She only did it for her father. Although, she has become more understanding of her father's disciplinary ways. 
"It was tough at times. There was nothing easy about it, period. But, when you see where we came from and see where we are now, we owe so much to my father," Jackson said. 
Most people would think Jackson would get a break at some point, right? In 2004, she performed at the Super Bowl halftime show and faced major backlash due to a wardrobe malfunction. After the incident, many headlines broke out speaking negatively about Janet. In fact, MTV and other promoters stopped playing her music. She even lost her invitation to the Grammy Awards that year. 
"It was everywhere. People wishing ill of you and coming up to my brothers saying that she should be put away," said Jackson. 
Jackson mentioned that Justin Timberlake tried to reach out to her after the performance asking if he should make a statement. 
"They're aiming all of this at me, so I just said if I were you I wouldn't say anything," Jackson told Timberlake. 
Jackson added, "I just stayed focused on my work, stayed close to friends, stayed in touch with family and that was enough for me to pull through." In fact, today she and Timberlake remain good friends. 
pretty damn giddy to have JANET JACKSON on breakfast tomorrow #iconic@BBCRadio2 pic.twitter.com/U5sR4Gl3PH

— Zoe Ball (@ZoeTheBall) February 7, 2022

A lot has been thrown Janet's way, but she also had to face inner struggles as well.  
Jackson said, "When I get stressed or something's really bothering me, food comforts me. I'll try to do things to pull it down, bring it down, try to diet but I can't keep it down."  
Being teased for her weight as a child and binding her chest on the TV show Good Times after hitting puberty at age 10 did not help either.
"When you have someone say you're too heavy, even if it was out of love, it affects you," said Jackson.
Another thing that really affected her was her brother Michael Jackson's death in 2009.  
Miss Janet Jackson and Michael Jackson. We love you so much and i'm so sorry for how the media and the world has treated you. I'll always stick up for you. #JanetJacksonDoc pic.twitter.com/zVNEH47OwE

— sabby 🥀 (@whoisitbad_) January 30, 2022

"At first, it didn't seem true. It didn't seem real. I couldn't believe it," she said. Michael died while she was working on her next acting role for Why Did I Get Married Too? directed by Tyler Perry. She didn't have the time to mourn or process his death. However, at this point in her life, Jackson has had time to grieve. She mentions the last memory she has of her brother at a surprise party for their parents with their other family members. 
"He was sitting next to me and laughing like crazy. He had that deep laugh. The last thing that we said to each other was 'I love you.' At least I have that. I miss him," Jackson said.    
 Janet has gone through a lot in her career and, as we now know, in her personal life as well. The Janet Jackson documentary was viewed by over 15 million people during the weekend it premiered. Janet Jackson already touched her fans' hearts in many ways before releasing this documentary. But the vulnerability that she showed not only made her stronger, but her fans stronger as well. Janet Jackson is the queen of pop and is more than well-deserving being titled The Matriarch.