PREVIEW: Track and field heads to Silverston and Alex Wilson Invitationals
After a plethora of stand-out performances last weekend, Michigan State's track and field program will look to keep its momentum going this weekend. The team will send runners to the Silverston Invitational on Friday in Ann Arbor, as well as the Alex Wilson Invitational on Saturday in South Bend, Indiana. 
Both meets will act as final tune-ups before the Big Ten Championships on Feb. 25 and 26 at the SPIRE Institute in Geneva, Ohio. 
Friday's meet in Ann Arbor will provide a larger number of MSU runners an opportunity to build off their previous performances in Chicago and Nashville, respectively. 
Senior Jenna Magness is coming off a 15:36.60 PR time in the 5000m last weekend, which broke her previous school record. Abdi Ahmed, Quiara Wheeler and Makenna Veen are among a handful of MSU athletes who also finished first in their respective events last weekend.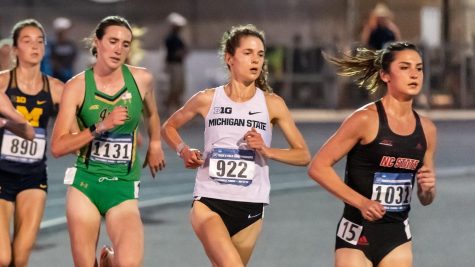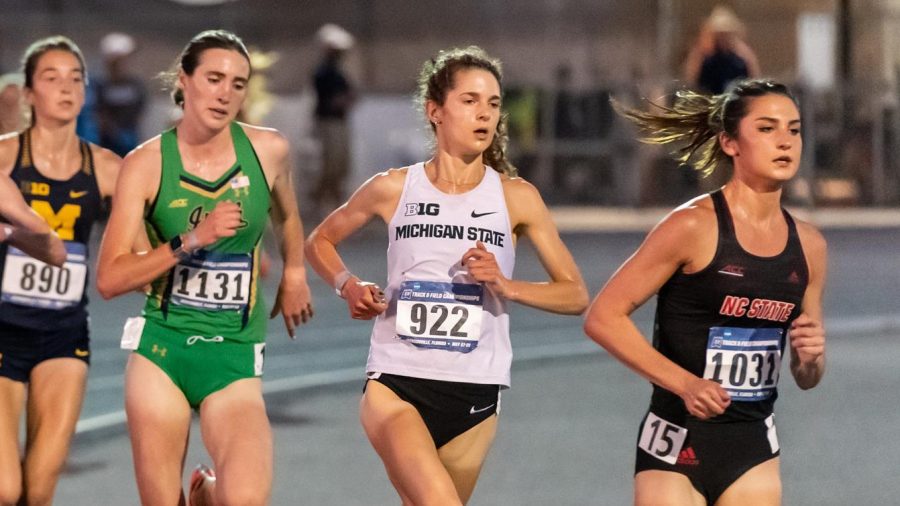 A chance to compete at the University of Michigan's world-class indoor track facility could provide them with even more success.
In the Alex Wilson Invite, hosted by Notre Dame, the men's distance medley relay team is hoping to qualify for the NCAA Indoor Championships by meeting the necessary time standard.
There's a chance that graduate student Morgan Beadlescomb could run the mile leg in this event, which would make for an exciting preview of things to come should the DMR team qualify for NCAAs. Notre Dame's own Yared Nuguse, the 1500m and 3000m NCAA record holder, would likely be racing against Beadlescomb in the DMR championships if both teams qualify.
Beadlescomb is coming off his record-breaking 3:52.03 mile performance at the Windy City Invite last Saturday, which named him the Big Ten Men's Indoor Track Athlete of the Week. His time was also the fourth-fastest in NCAA history for the event, a personal PR, a school record and the fastest collegiate time this season.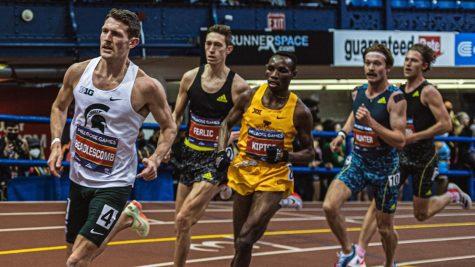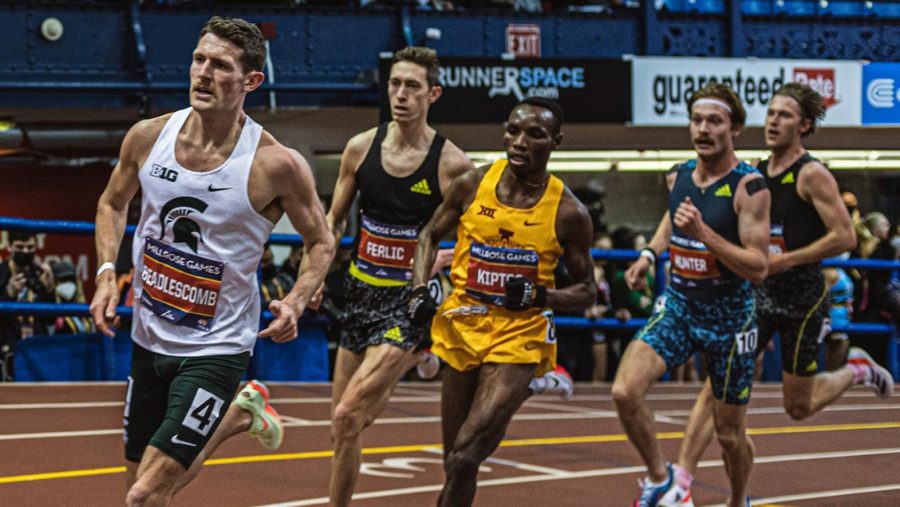 Beadlescomb's historic performance in Chicago helped catapult the MSU men's track and field team to the No. 18 spot in the USTFCCCA National Rating Index. 
The Silverston Invite will begin at 4:00 p.m. on Friday, while the Alex Wilson Invite will begin at 11:00 a.m. on Saturday.