Spartans hire Leah Johnson as new volleyball head coach
Manit Patel, General Assignment Reporter
February 7, 2022
EAST LANSING, Mich — Following an extensive nationwide coaching search, Michigan State announced on Monday that Illinois State head coach Leah Johnson would be named the new head coach of the volleyball team. 
Johnson's appointment comes after Cathy George announced her retirement on Jan. 14. She served as MSU's head coach from 2005-2021.
Johnson got her collegiate coaching start at UT-Pan American as an assistant, after playing four years at Missouri State. She was a team captain and ranked amongst the program's all-time leaders in digs.
After assisting at Pan American (2007) for a year, she returned to Missouri State for two years (2008-2009) as an assistant coach. She then moved to Notre Dame in 2010 before joining the head coaching ranks at SIUE (Southern Illinois University- Edwardsville). She spent six seasons at SIUE and was named the 2016 Ohio Valley Conference Coach of the Year, while leading the program to its second OVC Tournament championship match in history.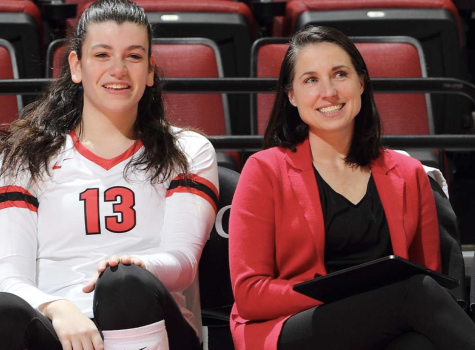 During her time as the Cougars head coach, she led the team's transition from Division II to Division I and led the team to 22 wins in 2016, its most during its short stint as a Division I university. 
Following Johnson's time at SIUE, she was appointed as the head coach at Illinois State, leading the Redbirds to a 104-53 record and five postseason appearances. Those postseason appearances included four straight NCAA tournament appearances, the first time ISU accomplished that feat in almost four decades (1982-1985). 
Johnson also led Illinois State to two Missouri Valley Conference regular season championships in 2018 and 2020 and three straight MVC tournament championships from 2019-21. In her five seasons as the head coach for the Redbirds, they finished in the top three in the standings all five seasons
She also led Illinois State, the youngest team in the conference in 2021, to a 19-14 record and a 13-5 record in league play. Johnson will be tasked with trying to lead Michigan State back to the NCAA Tournament, a place it hasn't  been since 2017.