Previewing No. 15 Michigan State gymnastics vs. Maryland
EAST LANSING, Mich. — The Michigan State women gymnasts are preparing to host the Maryland Terrapins this Saturday at 7 p.m.  The Spartans are entering the meet 4-2 overall and 0-2 in the conference.  Maryland is traveling to East Lansing  2-1 on the season so far and 0-1 in the Big Ten.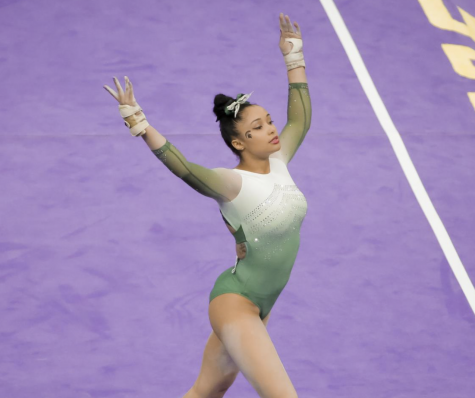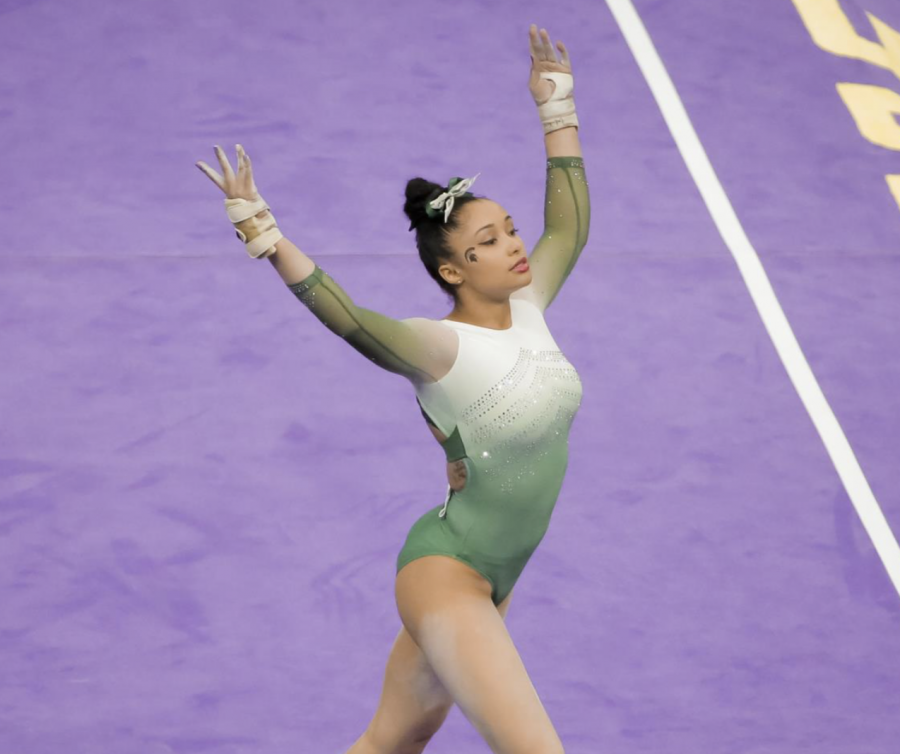 The Spartans are coming off a 196.775-197.925 loss to the 2021 NCAA Division I champions, the Michigan Wolverines. The loss, though, is accompanied by a huge success for Michigan State, as the team tied its second-highest team score in program history. The Spartans left Ann Arbor with their heads held high. 
Even with a meet scheduled on Jan. 30 against No. 7 Minnesota, COVID-19 concerns in the Golden Gophers' program has kept the Terps off the mat since Jan. 22 when they took on Rutgers.  Despite falling to the Scarlet Knights, Maryland still found some success, with individuals winning vault and uneven bars for the program.  
Maryland's program has had a star this season. Senior Audrey Barber Is currently the fifth all-time scorer in the program's history and is set to become the top all-time scorer by the end of this season.  She is not scoring high alone though.  Sophomore Elizabeth Debarberie and junior Aleka Tsiknias both finished first on the uneven bars in their last appearance against Rutgers.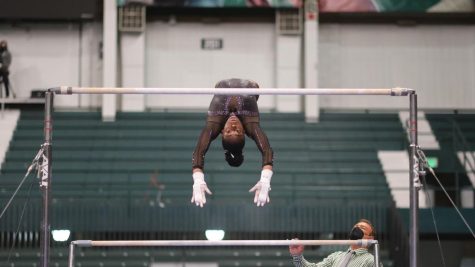 This season has been full of successes for the Spartans. This week, the team had freshman Skyla Schulte receive Big Ten Freshman of the Week honors.  Alongside teammate Gabrielle Stephen, who has also received the award, the honor has been earned three times by the freshman.  Another success for the program has been senior Ashley Hofelich and her excellent work on floor exercise.  Having set her career-high twice this season at 9.925, Hofelich has been unstoppable.  
The goal Michigan State coach Mike Rowe has set for the team this season is to hit a team score of 197.  This would be the just the second time in school history this threshold has been passed.  The goal is within reach, and this Saturday against Maryland could be the day for the Spartans.