Beauty and the Beast | "Amygdala" by Ecco2k and Bladee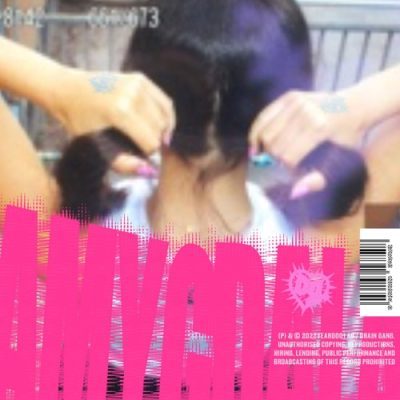 Cloud rap's dynamic duo, Ecco2k and Bladee, are back once again on their new single "Amygdala." It isn't rare to see the two on a song together; however, they are bringing something new to the table with this release.
Bladee and Ecco2k seem to be drifting away from the cloud rap scene as Mechatok provides some hyperpop-esque production as he did on his 2020 project with Bladee, Good Luck. However, I think this new single is a step up from their previous work as it plays to the duo's strengths a bit more. The two bring their old, melodic delivery over some refreshing, glittery pop production that combines to create an outlier in both Ecco2k and Bladee's discographies.
Ecco2k also seems to increase the pitch of his voice in every new release, and "Amygdala" is no different. However, his incredibly high-pitched vocals work very well on this style of song, and it only makes me more excited to see if he will dive into hyperpop with upcoming releases.
Lyrically, the track explores themes of duality and how the good and bad things in life shape us as a person. The best example of this is at the beginning of Ecco2k's verse:
"Moon and sun /
Fear and love /
Everything a part of love /
Head, heart /
Light against dark /
Everything a part of love."
Things like the moon and the sun, or light and dark are common dualities that Ecco2k points out to mention that love can be a blessing or a curse. This all relates to the title of the song, as the amygdala is a portion of the brain that deals with experiencing emotion. Good things happen to us as much as bad things, but it's important to realize that all these experiences help us grow as people. 
With Ecco2k and Bladee's step into a cloud rap and hyperpop fusion, they could be on to something brilliant with future releases. For now, I think "Amygdala" will not disappoint the duo's loyal fanbase.