Michigan State announces multi-year partnership with Caesar's Sportsbook
Manit Patel, General Assignment Reporter
January 13, 2022
EAST LANSING, Mich—On Thursday afternoon, Michigan State Athletics, MSU Sports properties, and Caesars Entertainment Inc. announced a multi-year partnership to make Caesars Sportsbook the Official and Exclusive Sports Betting Partner and iGaming Partner of MSU Athletics. The partnership was facilitated by MSU's third-party multi-media rights holder, Playfly Sports.
The partnership will combine fan engagement opportunities, a new premium seating area at Spartan Stadium, and a proposed expansion of responsible sports gaming education.
Caesars will also add assets including broadcast and digital content across MSU athletics, TV-visible signage across basketball, football, and hockey arenas. They also received naming entitlement for a new premium seating area inside Spartan Stadium set to debut during the 2022 football season, along with an outdoor tailgating area. Varsity sports with seasons currently going on are set to receive unique alumni and fan engagement opportunities.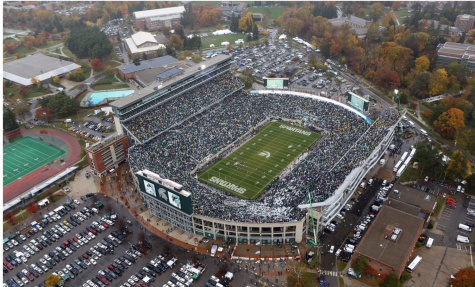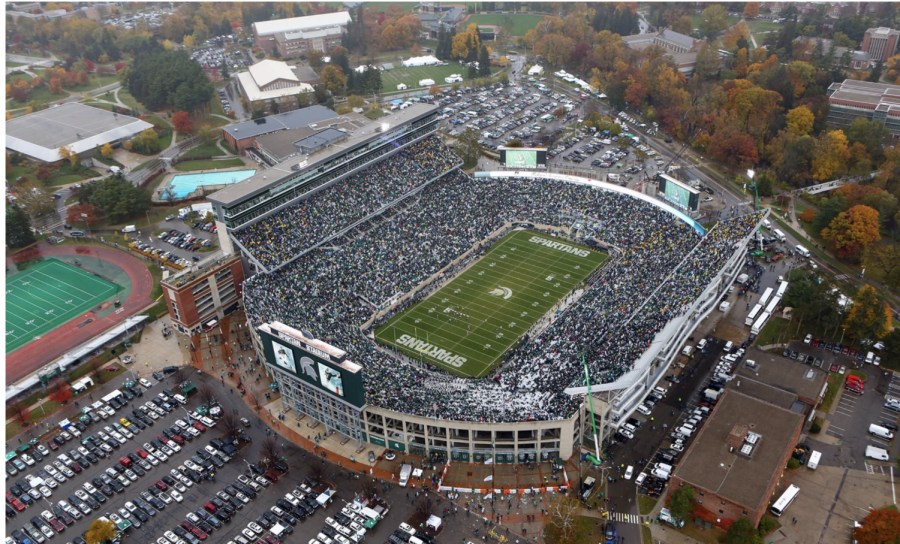 Caesars Sportsbook will raise its' profile significantly through MSU's sports properties and its' newly gained access to a wide range of hospitality assets and VIP experiences, which will be available to Caesars Sportsbook players, as part of the wide range of benefits offered through the industry-leading loyalty program Caesars Rewards.
Along with providing a significant financial commitment to MSU, the sportsbook will also provide annual funds to support student-athlete responsible gaming education, student scholarships, as well as internship and professional development opportunities for MSU students pursuing a career in the sports industry.