Rensing adds former Michigan starting goalie via transfer portal
Adam Bakr, Men's Soccer Beat Reporter
December 19, 2021
EAST LANSING, Mich— In what was a somewhat surprising transfer, MSU men's soccer head coach Damon Rensing has added the services of junior goalkeeper Owen Finnerty from in-state rival Michigan via the transfer portal on Dec. 17. 
I wouldn't be who I am without the teammates I have had. I am extremely grateful. I want to announce that I will be continuing my athletic/academic career at MSU. I am very blessed that God has given me this opportunity. I want to thank the MSU staff for this opportunity! pic.twitter.com/dy0qrWiJ7E

— Owen Finnerty (@owen_finnerty) December 18, 2021
This season, Finnerty compiled a 1.10 goals against average mark while also notching 11 saves. In five games started, he also saved nearly 65% of the shots taken on goal. 
Finnerty started in 22 games for the Wolverines during his three years in Ann Arbor, compiling an 11-7-4 record. He has played especially well against MSU with five wins in five matchups to go along with three shutouts. Finnerty also registered his first collegiate start and first shutout in Michigan's 2-0 win over MSU on Oct. 29, 2019.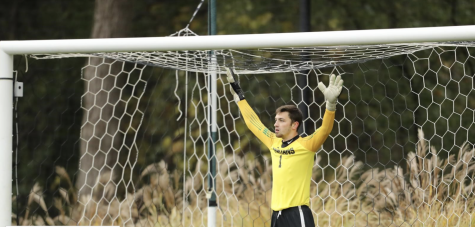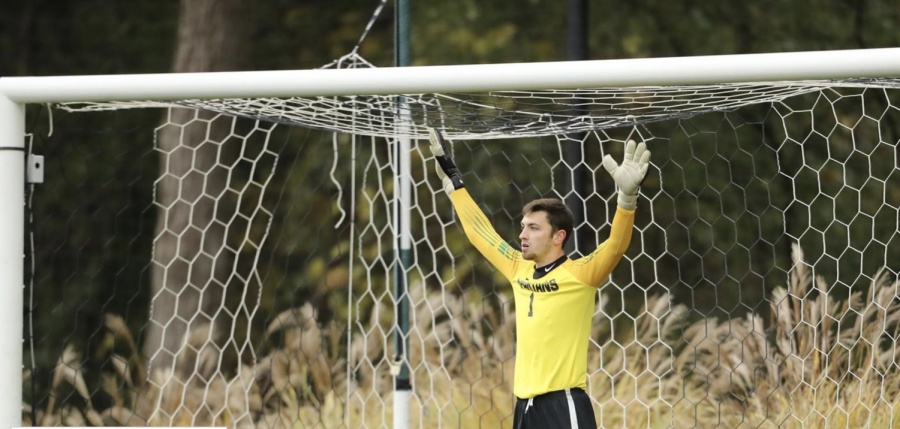 As the primary starter during the COVID-shortened 2020-21 season, Finnerty started all 10 regular season games in net for the Wolverines and compiled a 6-4 record that included two wins over Michigan State and road wins over Northwestern and Rutgers.
During the 2019 season, he made seven starts, appeared in eight games, and posted four shutouts through his first six starts. He helped lead Michigan to two wins in the Big Ten tournament and an NCAA tournament bid. 
Finnerty split playing time with freshman Hayden Evans through the first part of the 2021 season before Evans claimed the spot for good going into conference play.
Due to various miscellaneous injuries and player struggles, three different keepers started at least one game for MSU in 2021. Towards the end of the season, the starting assignments were split between redshirt senior Hunter Morse and freshman Lance McGrane with McGrane starting the final three regular season games and Morse returning to the lineup for the Big Ten Tournament opener against Penn State on Nov. 7.