MSU adds veteran experience in pass rush with addition of Khris Bogle
EAST LANSING, Mich- With defensive ends Drew Beesley and Drew Jordan set to graduate, the Spartans needed to add some veteran experience off the edge. 
Enter former Florida Gator Khris Bogle.
Bogle, a 6-foot-4, 240-pound junior defensive end from Fort Lauderdale, Florida, announced on both his Instagram and Twitter that he would be transferring to play for the Spartans just 14 days after he entered the portal on Dec. 1. He chose Michigan State over Kentucky.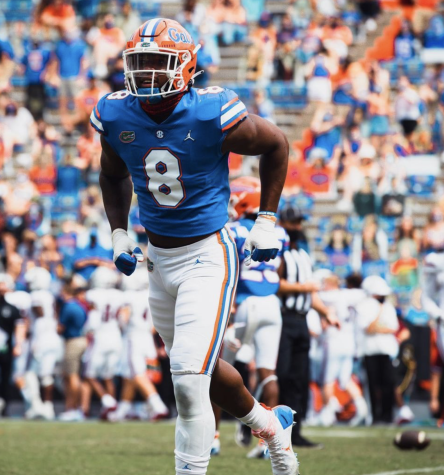 Bogle currently has two years of eligibility and was a four-star prospect and was also a top 75 national recruit within the 2019 recruiting class. He had 43 total offers from various national powers including Alabama, Clemson, Georgia, Michigan, Notre Dame, Oklahoma, Ohio State, Oregon, USC, Penn State and LSU.
Charles Power, a national recruiting analyst for 247Sports, categorized Bogle out of high school as a "fluid speed rusher who uses his length and long stride to make plays in the backfield." He was also categorized as an intriguing prospect that has a "streamlined physique with exceptionally long arms that hang nearly to his waist" and as someone who "uses his range to track down plays in backside pursuit."
Power compared Bogle's expected trajectory to that of former Cleveland Browns linebacker and 2013 top-10 pick Barkevious Mingo. 
In 2021, Bogle started in three games for the Gators and appeared in 11 games while notching 23 tackles and 1.5 sacks.  Overall, he appeared in 35 games and generated 66 career tackles, eight sacks, one forced fumble and one pass deflection since 2019.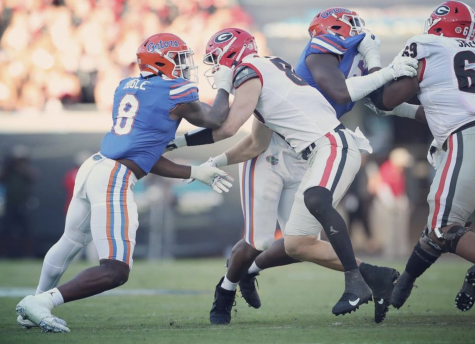 With the departure of Jordan and Beesley, as well as the possible departure of redshirt senior Jacub Panasiuk, the Spartans are losing a significant amount of pass-rushing experience. All three players have appeared over 40 games at a Power Five level, and the only current consistent outside contributor that MSU is set to return next year is sophomore defensive end Jeff Pietrowski.
He is the fourth transfer that head coach Mel Tucker has landed since Nov. 29 following former Wisconsin running back Jalen Berger, former UNLV inside linebacker Jacoby Windmon and former Mississippi State linebacker Aaron Brule. All four transfers have multiple years of eligibility.