Album Review | Buds by Ovlov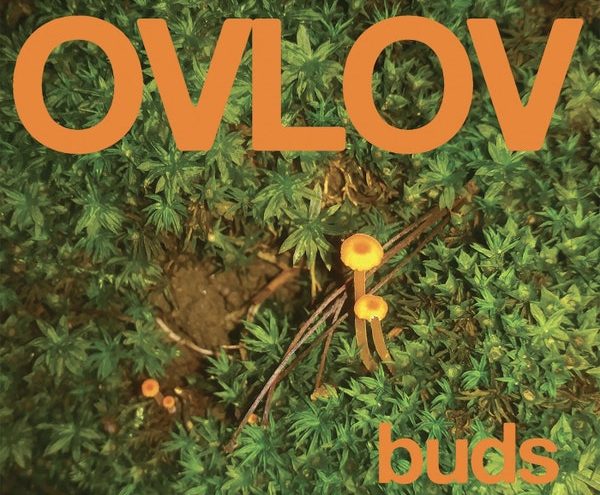 If it's warm and fuzzy indie rock you're looking for, look no further than Buds by Connecticut group Ovlov. This short yet passionate album is a celebration of home, old friends and knowing your roots. 
Buds is a bit more pop-heavy than its predecessors TRU and Am, and it helps conjure that sunny, nostalgic feeling I think the band was going for. The difference is subtle, and you can still hear all the genre influences that made their first two albums, including indie rock, garage rock, punk, shoegaze and emo. It still has that crunchy, gritty sound while maintaining a dreamy, bouncy quality. 
Ovlov eases into this subtle genre tweak by giving us a first track, "Baby Shea," that sounds a lot like something off TRU. This song is energetic, rock-heavy and familiar-sounding to long-time listeners of the band. You can hear the pop influence bleed in a bit more as the album goes on with tracks like "Cheer Up, Chihiro!" and "Land of Steve-O."
I think the best part of Ovlov's sound on Buds is the contrast between the dreamy, wistful parts — aided by the backup vocals of Jordyn Blakely — and the fits of fiery, guitar-fueled passion. Sometimes this occurs all in one song, as in "The Wishing Well" and "Moron Pt. 2."
This album leaves a bright outlook for Ovlov's future while looking back fondly at the past. References embedded in the song titles enhance this theme. "The Wishing Well" likely points to "The Well" off their first album, Am. "Cheer Up, Chihiro!" is a reference to the movie "Spirited Away," a childhood favorite of many. And while this might be a bit of a stretch, for me "Eat More" calls to memory the opening lyric from "Spright" off TRU: "Eat well, feel well." Is the band alluding that they have cared for themselves and grown? 
The clearest reference to times past and the song that most defines the theme of this album is "Land of Steve-O." This song reflects fondly on the longtime friendship between Ovlov's main man, Steve Hartlett, and his childhood friend since the sixth grade. The sentiments of home, comfort and all things familiar are felt through the lyrics:
"Downtown Newtown makes me lazy /
Oh my new guy, don't feel crazy /
When you walk around your town /
Just call your friend Steve-O."
These lyrics reminisce on times spent in Newtown, Connecticut. It reflects on the album's theme of knowing where you came from and looking close to home to find answers about yourself. The song is also about the importance of relying on close friends, which is likely where the title Buds stems from.
Knowing this sort of makes Buds a feel-good album. You can't help but feel warm and glowy inside, even while listening to something titled "Feel the Pain." Even this song leaves you with the sentiment that friends can get you through those darker times, as shown in the first verse:
"You cannot feel the pain /
Every single word you can't explain /
If you could feel this strain /
Never to friends who'd hope you'd change /
While you just need /
A friend to say they know you'll change /
Who can seem to stray in simple ways /
Took enough shit to say /
Every single word you can't explain to me, only me."
This verse expresses the need for genuine friends to help you get through life's most emotionally straining moments. Though it's one of the darker songs on the album, it connects to the overall theme of true friendship. And fans know, even on a feel-good album, it wouldn't be Ovlov without a little angst. 
While the last album was full of angst, Buds feels like an age just past angst, perhaps your early 20s, full of settled sadness, appreciation for the past and newly acquired wisdom. Listen to it next time you stroll through your hometown and reflect on friendships past and present.