A String-Pulling Puppet Master | "THE GHOST OF RANKING DREAD!" by JPEGMAFIA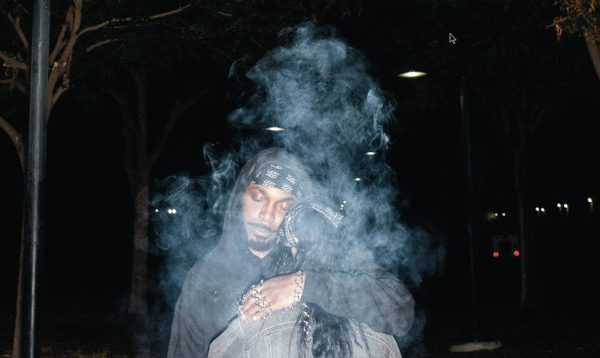 Devon Hendryx, better known as JPEGMAFIA, is a rapper from Baltimore that's been at the forefront of online rap for the past few years. With his rise to fame stemming from his breakout project, Veteran, JPEGMAFIA has been dazzling the online scene with his nocturnal and abstract production. His latest project, entitled LP! acts as the point of culmination between his past discography in the finale of a game changing trilogy. 
Some may think that JPEGMAFIA has been wasting away over quarantine, but his latest record is every indicator he's grown stronger — and now he's hungry for blood. In the current rap sphere, JPEGMAFIA has clearly established he's in a league of his own — and he invites you to see his artistic labyrinth with open arms. 
Even with the blunt-force Veteran and masterful All My Heroes Are Cornballs, LP! may prove to be his most enduring effort yet, creating exceptional walls of sound in a cyberpunk chateau chock-full of monsters, poltergeists and mystery. Dare you follow him inside?
You enter the gates into a black void. Nay a candelabra in sight.
The desolate ripple of JPEG's production sets the stage with glitched crooning and vocalizing among spoken word samples. The serrated layering of their ghastly harmonizing infuses his signature cold and digital production with a warmness it's never seen. 
The spacious textures create an atmosphere that hangs behind JPEGMAFIA's voice in a cavernous envelope.
"I got **** baby momma
In the back seat."
JPEGMAFIA grooves with the choral synths in the background with a patient and velveteen delivery. The delicate flow refracts into a rewind, before stumbling onto itself with a smug confidence of unrelenting skill. The flow of this river aspew from his mouth becomes noticeably against current. Despite working to crumble the laden brickwork of the track, JPEGMAFIA's flow becomes increasingly percussive, only heightening the cerebral and dissonant beat battens underneath the mud. 
"Watch your tongue when you talk to this geek
Choppa don't jam?
It's like one of y'all beats /
Stay in the lab."
JPEGMAFIA's writing has always been self aware and confident, but what was once a self-aware curation miles ahead of the competition has been all but proven. His contemporaries fail to even touch his heights, and he says "back to the lab" for futile tinkering.
The shady wordplay glittering off the vantablack asphalt coalesces into an exponential force with an impossible lethargy. JPEGMAFIA decides here that his competition isn't worth his fury, and is relegated to a backhanded generalization. This restraint only magnifies his wit, inverting anticlimax into an explosive blow.
"I finesse and jugg in that bitch /
Give it back I ain't thru with that shit /
Cant do shit on your own."
Each subsequent volley of stanzas pierce even the most bulletproof armor. The playful powercreep of a dynamic performer marches forward. He's toying with you now — he's got a million of those. 
"Heard your tape glad I didn't get a mention / 
Last year bitch, I beat a sentence."
Effortlessly shapeshifting between different deliveries and flows — he decides he's had enough. In this relent of momentum, JPEGMAFIA simmers his overboil into a scalding and volatile solution. Comparing himself to Jimi Hendrix and Eddie Kendricks, JPEGMAFIA evaporates from the track in a witty moment of self-reference; swapping the beat to a power washed guitar, serenaded by the trumpeting of horns and brass. 
You stop paying attention — too dazed by the glamour of the minimalist showstopper collapsing in front of you. You regain your senses — where is PEGGY? The chateau's master has left the haunted house, leaving only the monstrous crawl of the synths to his legs. He's already decided your fate, but have you?