The Quintessential Witch Song | "Rhiannon" by Fleetwood Mac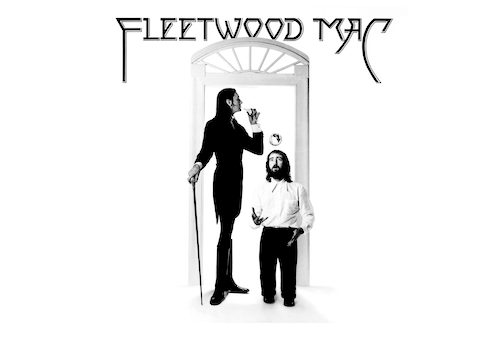 "She rings like a bell through the night, and wouldn't you love to love her?"
If "she" is the Celtic deity of war and horses, then probably. Stevie Nicks of Fleetwood Mac found the name Rhiannon in a random book at a friend's house in 1974, according to an interview with Louder. This chance encounter is actually a form of witchcraft known as bibliomancy.
In bibliomancy, the user flips to a random page in a book and reads the first word on the page. This word can either reveal a prophecy about their future or spark an epiphany. In Nicks' case, she was just so mystified by the name Rhiannon that she allegedly immediately sat down and wrote a song about it. This song shot Fleetwood Mac to stardom on their self-titled album, so it's quite possible she received a prophecy from the book that day.
Rhiannon herself is a figure in Welsh mythology, a manifestation of two Irish and Gaulish goddesses. She's best known from The Mabinogion, a collection of medieval Welsh myths. She appears on a pale horse in the book, a symbol well known to represent death. However, Nicks found the name in the book Triad by Mary Leader. Rhiannon represents horses, war and birds, according to Nicks.
The song begins with a groovy riff that pulls the listener in with its sizzling cymbals. The lyrics paint a picture of a mystic woman who flies in the wind, disappears into the dark of night and promises heaven to her lover. The haunting repetition of the name between verses further sells the fantasy. While the song never explicitly mentions the word witch, the lyrics lend themselves to that conclusion.
In the spirit of the season, "Rhiannon" is a staple in my fall playlist every year. Its imagery makes me see myself as an old forest witch who turns trespassers into toads. Listen to this song while doing even the most mundane tasks to make them feel magical.