Chopped, Screwed and Chilling | "Tell Me Something Good" by DJ Screw (feat. UGK)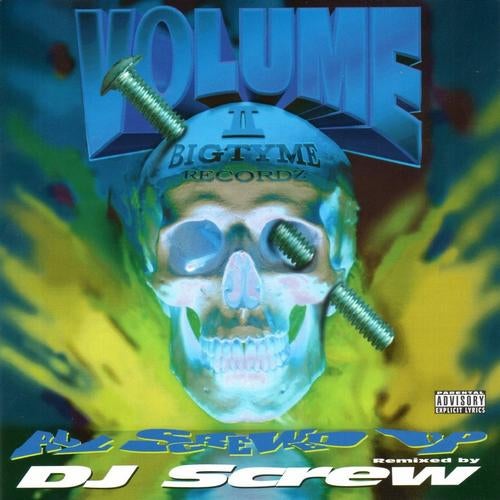 DJ Screw's remix of UGK's "Tell Me Something Good" is an unorthodox type of creepy. Screw's trademark chopping and screwing — slowing the song to a crawl and throwing in some scratches or stops or skips — simulates the slow fall through a strangely beautiful nightmare. It's so easy to drown in all the mysterious, brain-numbing wisps of this soundscape; the distant calls of the sampled "Tell Me Something Good" by Rufus and Chaka Khan blend so perfectly with the glittering strums and picks that tiptoe across most of the song's runtime.
Riding along this void are the hazed voices of Bun B and Pimp C of UGK; their lyrics on "Tell Me Something Good" are about as vulgar as they come. All I'll say is that Pimp C really goes all out here, especially on his second verse. Never fails to make me howl with laughter. Howl like a werewolf perhaps. Halloween reference. Keep reading for more awesome Halloween references. 
After you've sunk your teeth into this song and unwrapped all that it has to offer, you will truly feel reanimated, as if you had traveled through the land of the dead and made it out alive. Your brain may have slid out of your skull, through your ear and onto the floor for any zombie or other undead creature to eat, but at least the nightmare that brain went through was an oddly tranquil one. Sorry. That was too much Halloween. Simply too much. But my brain's on the floor right now, so I'm not going to beat myself up about it. 
"Tell Me Something Good" isn't your typical Halloween song. Well, it isn't a Halloween song at all but it drips a fantastic creepiness in all its parts. Listening to it with headphones on and the moon out ensures an incredible fall into a musical bottomless pit, a slow drowning in a nearly impenetrable starless goo. And bending around all those entrapped are the hyper-sexual, ultra-violent lyrics of UGK which squeeze and squeeze and squeeze until there's darkness and nothing else.