MSU hockey announces 2021-22 schedule
EAST LANSING— The 2021-22 Michigan State hockey schedule has been finalized.
The Spartans are set to open the regular season with a brief two-game home series against Air Force on Oct. 8-9. They will then host Miami (Ohio) from Oct. 15-16 before heading out on an extensive road trip that includes visits to UMass Lowell on Oct. 22-23 and Ohio State on Oct. 29-30, a team that the Spartans went 2-2 against last season.
MSU will return home during the first weekend in November to square off against archival Michigan before hosting Ferris State on Nov. 11.
The rest of the season schedule is listed below (away games are bolded):
Nov. 13: @Ferris State         
Nov. 19: vs. Wisconsin
Nov. 20: vs. Wisconsin
Dec. 3: @Penn State            
Dec. 4: @Penn State               
Dec. 10: @Notre Dame        
Dec. 11: @Notre Dame
Dec. 29: vs. Western Michigan
Dec. 30: vs. Michigan Tech
Jan. 7: vs. Minnesota
Jan. 8: vs. Minnesota
Jan. 14: @Wisconsin
Jan. 15: @Wisconsin
Jan. 21: vs. Ohio State
Jan. 22: vs. Ohio State
Feb. 4: @Minnesota 
Feb. 5: @Minnesota 
Feb. 11: vs. Michigan
Feb. 12: vs. Michigan
Feb. 18: vs Notre Dame
Feb. 19: vs. Notre Dame
Feb. 25: vs. Penn State
Feb. 26: vs. Penn State
The location for the two-game series between MSU and Michigan on Feb. 11-12 has yet to be determined. In addition, with the exception of the Oct. 22-23 games against UMass Lowell, which will be played at 7:15 p.m. and 6:15 p.m. respectively, and the Nov. 13 contest against Ferris State (7:05), no game times have yet been released.
The Spartans, and fifth year head coach Danton Cole, will try to improve on a disappointing 2020-21 campaign that saw them only manage a 7-18-2 overall record, as well as a 5-16-1 conference record, good for last place in the conference. Michigan State has only managed one winning season since 2009-10; in 2014-15 the Spartans went 17-16-2 with a 11-7-2-2 record in Big ten play.
About the Writer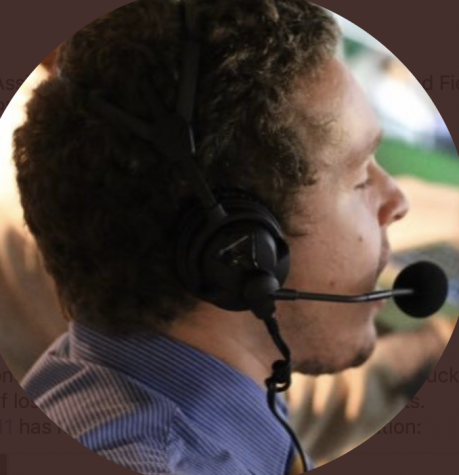 Nathan Stearns, Sports Broadcast Director
Nathan is a senior journalism major who serves as the Sports Broadcast Director for Impact 89FM. He previously served as the News Director and Sports Editorial Assistant for Impact. He also primarily covers football, along with men's and women's basketball, at Michigan State.