MSU running back Kenneth Walker III named to Doak Walker Award Watchlist
EAST LANSING— After two successful seasons at Wake Forest, Michigan State transfer running back Kenneth Walker III has been named to the Doak Walker Award watch list. The award is presented annually to the best running back in college football.
Walker, who ran for 579 yards in back-to-back seasons for the Demon Deacons, officials transferred to MSU on Jan. 6, 2021. During the 2020-21 season, he ran for 13 touchdowns in seven games which was tied for the 10th-best mark in the country. Walker also ran for four touchdowns in 2019; he had six receptions for 47 yards in 20 games during his two-year stint at Wake Forest.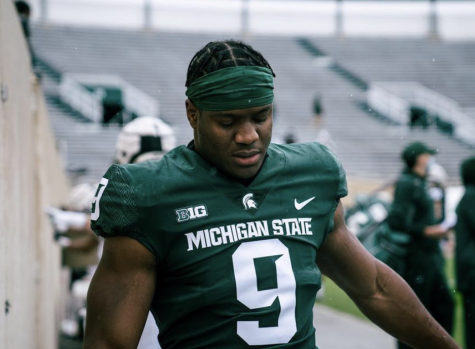 In addition to Walker, the Spartans acquired former four-star Auburn running back Harold Joiner via the transfer portal on Dec. 17, 2020. The top three rushers for the Spartans in 2020, Jordon Simmons, Connor Heyward and Elijah Collins, are set to return as well.
As a team, MSU only ran for two touchdowns in 2020 and averaged only 91 rushing yards per game, the fifth-worst mark in all of Division I.  Walker, Joiner and the rest of the Spartan running backs will look to resurrect a scoring attack that hasn't averaged more than 25 points per game since 2016, one of the longest droughts in the country.