Former DE Jasiyah Robinson transfers to East Carolina
EAST LANSING— Former Michigan State defensive end Jasiyah Robinson, who redshirted during the 2020 season, has transferred to East Carolina.
Robinson, one of six players who entered the transfer portal on April 26, did not appear in a game during his one year in East Lansing. He, along with tight end Tommy Guajardo, offensive lineman Damon Kaylor, defensive tackle Chris Mayfield, long snapper Bryce Eimer and fellow defensive end DeAri Todd all entered the portal two days after the conclusion of the 2021 spring game.
Every player, with the exception of Eimer, has since transferred to a new mid-major school.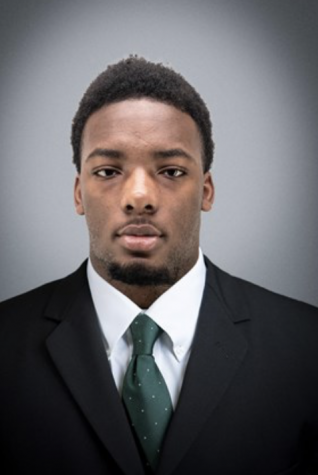 247Sports rated Robinson, a Groveport, Ohio native, as a three-star recruit and the No. 55 overall prospect in Ohio as well as the No. 64 overall strongside defensive end prospect within the 2020 recruiting pool. Before initially committing to MSU on Jan. 24, 2020, he held offers from Ball State, Youngstown State and a plethora of Division II schools. His offer sheet expanded rapidly after being named a third-team All-Ohio selection in 2018 as a junior.
Currently, the Spartans still have four players in the transfer portal in Eimer, wide receiver Javez Alexander, running back Andre Welch and quarterback Eli McLean.