MSU adds veteran transfer Jessica Mabrey for 2022 season
EAST LANSING— Michigan State softball head coach Jacquie Joseph has added former University of the Pacific catcher and utility player Jessica Mabrey for the upcoming season. Mabrey, an incoming senior, started in 93 games during her time in California and was named as the West Coast Conference Freshman of the Year in 2019 after batting .273 with five home runs and 25 RBI's, both team highs.
Despite struggling with injuries during the first half of her sophomore season, Mabrey started in 17 games, batted .360, swatted three home runs and collected 11 RBI's. During the 2020-21 season, she batted .237, hit two home runs and notched 11 RBI's in 28 starts.
Mabrey joins an incoming fall class for MSU that features freshman infielders Macy Lee and Kayleigh Roper, along with pitchers Faith Guidry and Ashley Martin.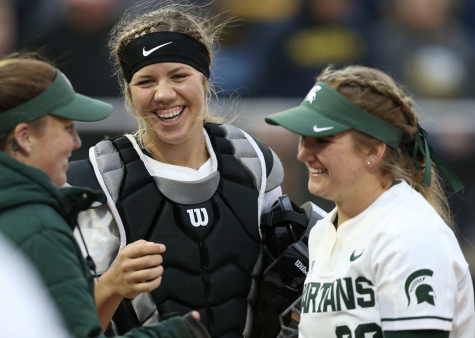 The Spartans, who finished 14-26 in 2020-21, are set to return key contributors in infielders Mackenzie Meech and Jenae Wash, along with catcher Kennedy Wyllie. Both Wyllie and Meech batted over .280 on the season; Wash led the team in home runs (3) and RBI's (17). On the mound, freshmen ace Ashley Miller is set to lead a strong pitching staff that includes sophomore Sarah Ladd.
Miller led the Spartans with a 1.99 ERA and eight wins, including four complete games, in 112 2/3 innings of work over the course of last season. Ladd, meanwhile, had a strong season of her own with a 3.33 ERA in 84 innings thrown.