MSU baseball wins second series in a row
The Michigan State Spartans (16-24) won their weekend series against the Rutgers Scarlet Knights (19-21), their second consecutive series win following the Ohio State series, marking the most consecutive series won for them on the season. 
The Spartans cruised to a 12-1 victory on Friday, fueled by a six-run first inning that included two home runs: a two-run blast from outfielder Zaid Walker and a three-run blast from designated hitter Andrew Morrow. It was their third and first home run of the season, respectively. 
After Michigan State established its presence early, right-handed pitcher Mason Erla settled into a nice groove and delivered six innings while only giving up one earned run. The Spartan bullpen came in for three innings of relief, yielding only one hit and zero runs. 
During Saturday's game, the offense was clicking for both sides, ending up in a 15-8 Rutgers' victory. The Spartans' offense was once again led by Walker, who had another two-run home run and three hits on the day.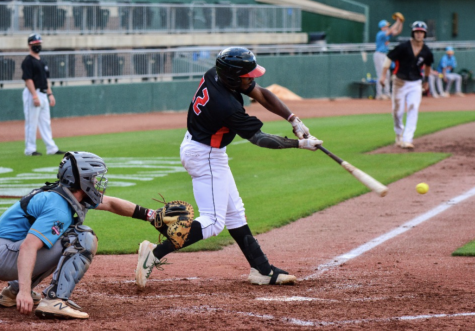 However, there was production even further down the line, as the bottom third of the lineup combined to produce four runs and three runs batted in. 
Rutgers' pitching staff only walked one batter during Saturday's game, compared to nine walks for the Michigan State staff. No Spartan pitcher threw at least three innings in the contest. 
The series finale was another proud offensive moment, leading to a 14-8 win for Michigan State. In a very impressive performance, senior Bailey Peterson drove in seven runs batted in, collecting four hits and scoring a pair of runs.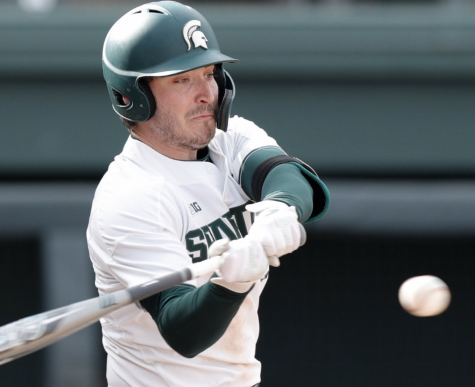 That same bottom third of the lineup came prepared again, combining to get four hits and score four runs total in the game, including Morrow's second home run of the series.
Right-handed pitcher Sam Benschoter powered through eight innings on the mound, surrendering seven earned runs on 10 hits en route to his third win of the season. Junior Jordan Beatson entered in the ninth for relief and secured the Michigan State win. 
The return of Spartan team captain Peterson helped play a role in getting the offense back on track, as he launched three home runs on the weekend to extend his team lead to six and racked up eight total runs batted in. 
Emerging as of late has been Spartan catcher and team captain Adam Proctor, who caught all three games of the series and now rides a five-game hitting streak. As a bonus, he remains the only non-pitcher to have not committed a fielding error this season.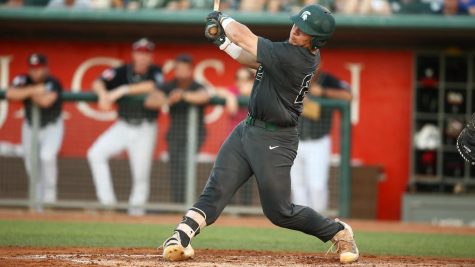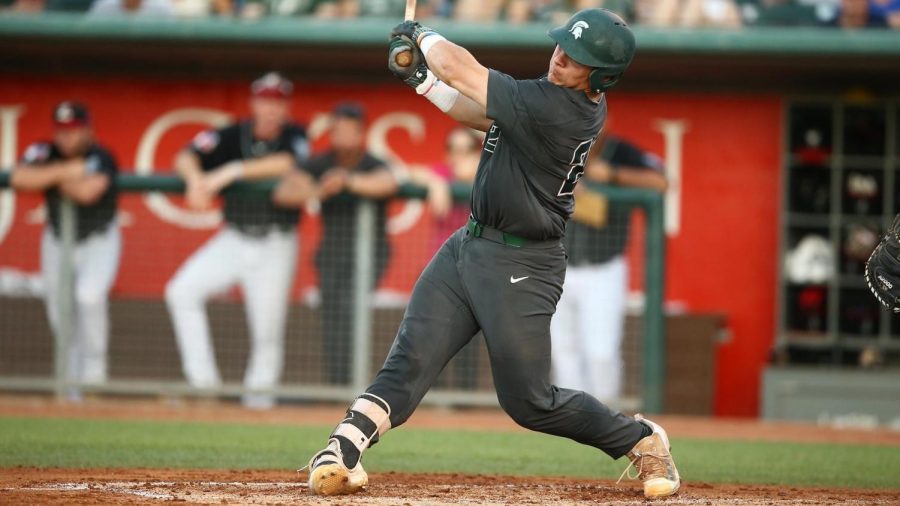 The Spartans play host one final time in 2021, this time to the Iowa Hawkeyes (23-18) at Old College Field in East Lansing. Winning two consecutive series gives a boost to the team before heading into the final games of the season, as there will be no Big Ten tournament games held this year.