The State – 2/23/21
MSU ENTERS NEXT PHYSICAL DISTANCE PHASE – Emily Bevard:
MSU is expected to enter the next phase of the COVID-19 physical distancing practices. Students will now be able to go to IM buildings in pairs to do activities. They will be able to play table tennis, pickle-ball and badminton. In Butterfield hall, bike rooms and main lounges reopened, but floor studying rooms are still closed. And if you're still wondering if you can bring your friends onto campus, the answer is still no. Visitors are not allowed in campus residential halls nor on campus apartments. Group dinners are not permitted, but you can study with a large group while maintaining 6 feet and wearing a mask.
EAST LANSING ORGANIZATION PROVIDES EXTA RESOURCES TO EL RESIDENTS – Dina Kaur:
In need of some extra living assistance? Food Cupboard at M.A.C Ave has been operating for almost 40 years and has been a helpful add on for the East Lansing community. In one year, they help 2,000 individuals with one bag of groceries. That includes personal hygiene items, produce and a Meijer gift card. Donations come from members of St. John Catholic Church and the Meijer foundation called Simply Give. There is one more place that provides donations and that is the Greater Lansing Food Bank. To be a volunteer, there is a sign up on the Food Cupboard website. To be assisted as a student all you need is your MSU student ID.
Script writer: Chandra Fleming
The State is produced by The State News and Impact 89FM.
About the Writer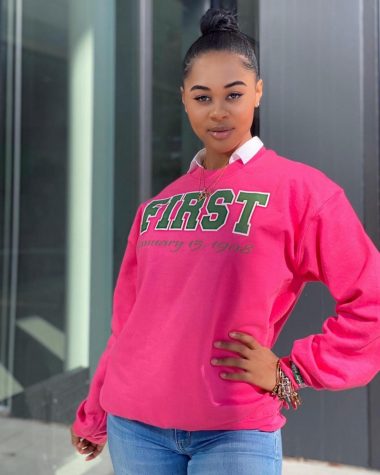 Lacie Hudson
Lacie D. Hudson is a senior majoring in Journalism with a concentration in Broadcast, her ultimate career goal is to be a transparent and authentic communicator specifically in the form of reporting. She strives to be a trusted source in her role as The News Producer and Host for The State. Lacie enjoys relaying local news to students, faculty, staff and more. Lacie appreciates the platform that The State provides her with. She takes pride in being a reliable source of information through The State's...