Feels Like Nothing's Changing | "For Violet" by Arlo Parks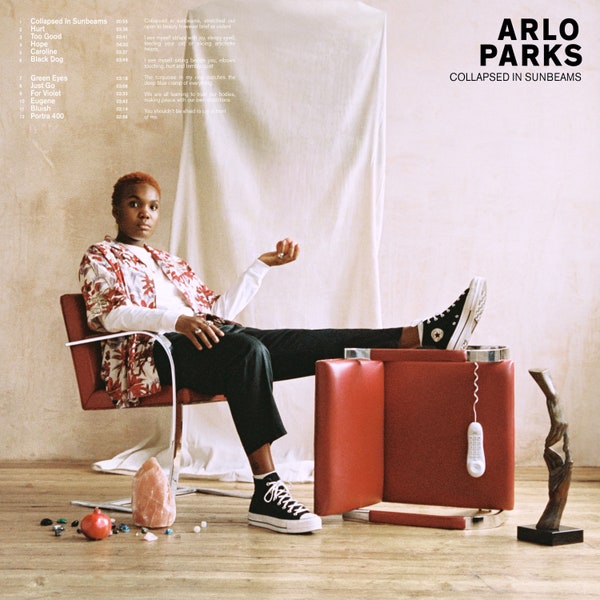 Last week, twenty-year-old singer-songwriter Arlo Parks released her first album, Collapsed in Sunbeams, which, in addition to singles such as "Green Eyes" and "Black Dog" released throughout last year, includes many new tracks. 
"For Violet" is a track that combines casual conversation with poetic prose. It tells the story of a girl stuck in an abusive household told from the perspective of someone on the outside. 
"Oleander bushes flourish in your garden/
I come round for pancakes/
And we'd stretch under the leaves/
He would always act so sarcastically charming/
Wonder if he realised how much he hurt his kids"
The chorus is just two lines repeated, and their repetition emphasizes how frustrating and unforgiving the situation can be.
"It feels like nothing's changing, 
And I can't do this, can't do this"
What's so moving about Parks' music is how she makes the listener feel like a friend. She constructs the scene of each song with such descriptive imagery and eloquent phrasing that you feel immersed in her world for a few minutes. This mixed with casual remarks and colloquialisms makes the listener feel welcome. 
Upon release of Collapsed in Sunbeams, Parks tweeted out a thankful message brimming with excitement for her first album:
Collapsed in Sunbeams is out!!! Right now!!!! I don't know what to say? or how to be!? 💐 Giving thanks to my parents, my brother, my people, my team, the art, sweet tea and my instincts. HERE WE GOOOO pic.twitter.com/KNpyz1zpTK

— Arlo Parks (@arloparks) January 29, 2021
 For a mellow sound and a familiar feeling, listen to Arlo Parks' new song "For Violet" off of her debut album, Collapsed in Sunbeams.