The State – 1/27/21
In the news today: There's a new COVID strain and numbers are rising, East Lansing Public Schools plan for in person learning and Wharton Center performances may be making a return!
New COVID Strain: A new strain of the coronavirus has hit the midwest, on Jan.16, the B.1.1.7 strain was identified in Washtenaw County through a woman. Days later on Jan. 21 three other cases had been identified. This strain of the virus is more contagious, according to the Centers for Disease Control and Prevention. They also suggest that communities and citizens continue to enforce mask laws and social distancing.
In Person Classes: In East Lansing Public Schools some parents will now have the option for in person learning. The  East Lansing school board voted on the extension of the new learning plan on Jan. 25 to bring back students inside the classroom. Their goal is to have students back by the beginning of March while parents also have the option to remain remote. The new plan by East Lansing Superintendent Dori Leyko wants preschool and elementary students back by Feb. 22 and middle and high school students back by March 1.
Wharton Center: Good news Wharton fans! Hamilton is coming back to the Wharton Center for the 2021 through 2022 season. Currently there are no tickets available and or dates announced for the Fall 2021 schedule, but the first show will be a musical production of "Pretty Woman". Which is set to be released Sept.14-19. Wharton Center Executive Director Mike Brand in a short video addressed the public saying new precautions and regulations have to be made, one being that producers are raising money from ground zero to start productions again. 
About the Writers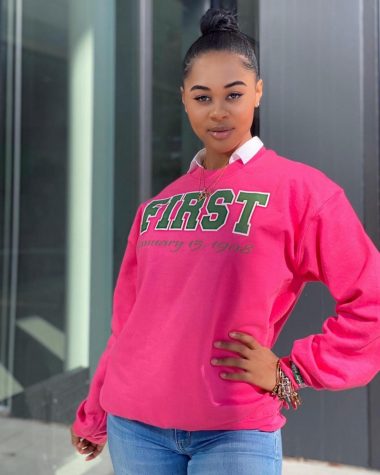 Lacie Hudson
Lacie D. Hudson is a senior majoring in Journalism with a concentration in Broadcast, her ultimate career goal is to be a transparent and authentic communicator specifically in the form of reporting. She strives to be a trusted source in her role as The News Producer and Host for The State. Lacie enjoys relaying local news to students, faculty, staff and more. Lacie appreciates the platform that The State provides her with. She takes pride in being a reliable source of information through The State's...
Hope O'Dell, Author
Being a musician herself, Hope has always been obsessed with music. She's played guitar since she was 12 and sings crappy love songs in her dorm every night. Hope grew up on '80s hairband rock, but her tastes have shifted to encompass all different types of music: Bob Dylan, The 1975, Maggie Rogers, Billie Holiday and Etta James. Hope is in the James Madison residential college and is also majoring in journalism.