The Sci-Files – 01/17/2021 – Kelsey Merreck Wagner – Elephantine in the Anthropocene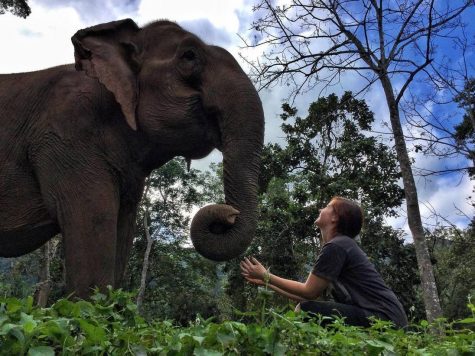 On this week's The Sci-Files, your hosts Chelsie and Danny interview Kelsey Merreck Wagner. Wagner is a printmaker/painter/textile artist, environmental activist, and second-year Ph.D. Anthropology student with certifications/specializations in Gender, Justice and Environmental Change, Human-Animal Studies, and Community Engagement. Wagner has her B.A. in Studio Arts from Western Michigan University (2013) and her M.A in Appalachian Studies: Sustainability (2017). Her research focuses on human-elephant conflict and elephant ecotourism in Southeast Asia and incorporates community-based art to raise awareness, spark discussion, build capacity, and reimagine a more socially and environmentally just future for all species on the planet. Wagner's research is insistent upon participatory processes that include community members and marginalized voices, respect for humans, animals, and the environment, and radical creativity to solve problems. She has worked around the world in various community arts and education contexts, most recently in Siem Reap, Cambodia at Fauna in Focus' Nature Discovery Center, where she worked as the exhibitions coordinator, designing and creating exhibits, activities, and text for their natural history museum. She also makes her own environmental art that draws on anthropological theory on capitalism, species extinction, and human-environment relationships, and has exhibits about human-elephant relationships, bats, and plastic consumption/reduction. Wagner looks forward to getting back to Southeast Asia to see more elephants and engage in further community-based arts and environmental work.
If you're interested in talking about your MSU research on the radio or nominating a student, please email Chelsie and Danny at [email protected] Check The Sci-Files out on Twitter, Facebook, Instagram, LinkedIn and YouTube!
Current art project with plastic
Elephantine in the Anthropocene
About the Writers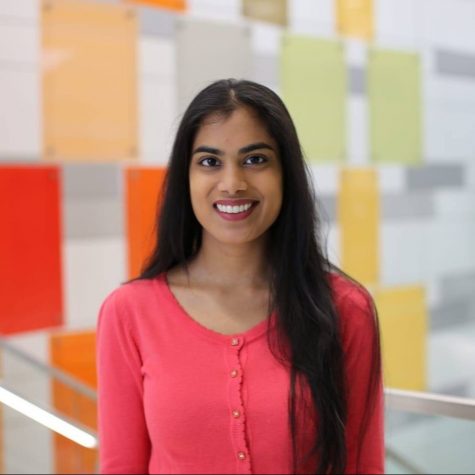 Chelsie Boodoo, The Sci-Files Host
Chelsie is a Biomedical Engineering Ph.D. student at Michigan State University. She studies what happens to the extracellular matrix of cells after they have been stressed. She co-hosts "The Sci-Files" with Daniel Puentes. Together they explore the different topics that MSU students research on "The Sci-Files" at WDBM.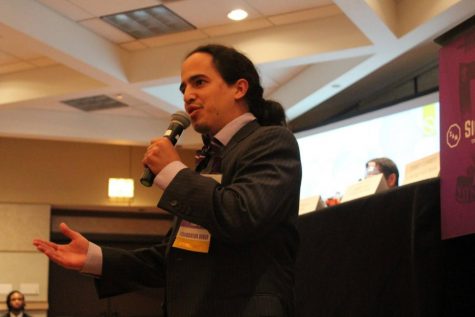 Daniel Puentes, The Sci-Files Host
Daniel is a graduate student in the Department of Physics and Astronomy, where he does research at the National Superconducting Cyclotron Laboratory. His research involves measuring the mass of radioactive nuclei, and how it can tell us how protons and neutrons are arranged inside of a nucleus. This research also helps scientists understand how the elements were created in different stellar environments! At WDBM, he and Chelsie Boodoo co-host The Sci-Files.