MSU moves into AP rankings at No. 25
EAST LANSING— Michigan State (6-0) has moved into the AP Top 25 rankings this week, coming in at No. 25. 
MSU is off to its best start since 2012-2013 by virtue of their six-game winning streak. 
MSU had not yet been ranked, but they picked up some crucial wins over the past couple of weeks. In the early part of Big Ten play, the Spartans picked up two early wins over Minnesota and Iowa, in which they were in control throughout.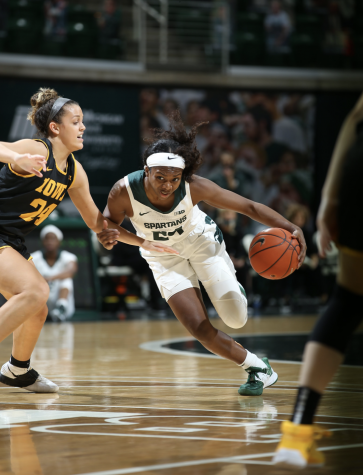 This past week, MSU picked up two more wins when they defeated in-state opponent Central Michigan as well as Northern Illinois. 
The Spartans will take on Oakland at home on Tuesday as they look to extend their winning streak to seven games. MSU's next scheduled conference game is on Jan. 3 against the Purdue Boilermakers. 
There are five other Big Ten teams that are ranked in this week's top 25. Maryland, Northwestern, Ohio State, and Michigan come in at 14-17 while Indiana is No. 19. MSU is set to host No. 14 Maryland on Jan. 7 in what could be their first ranked matchup of the 2020-21 season.