The State – 11/27/20
Black Friday, an informal holiday that is often characterized by pushing, shoving and sometimes, all-out fistfights between shoppers, is expected to be different this year.
With COVID-19 cases skyrocketing in Michigan, the shopping season might occur just on the computer screens and in limited socially-distanced retail shops. CDC has listed "going shopping in crowded stores just before, on, or after Thanksgiving" in the high-risk category for COVID-19 transmission. But there are safer ways to enjoy Black Friday than congregating in a big box store.
Online shopping is definitely an option but the shoppers that wish to support local businesses should shop in early December or mid-afternoon on Black Friday, or other times that provide a safer shopping experience than the typical late-night sprees that occur each year.
East Lansing City Council Member Lisa Babcock urged residents to stay home but also said that if they must go out on Black Friday that they should shop local.
About the Writer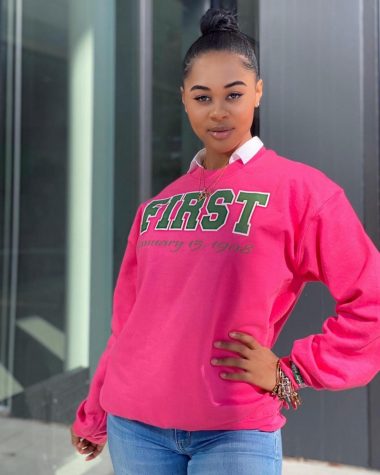 Lacie Hudson
Lacie D. Hudson is a senior majoring in Journalism with a concentration in Broadcast, her ultimate career goal is to be a transparent and authentic communicator specifically in the form of reporting. She strives to be a trusted source in her role as The News Producer and Host for The State. Lacie enjoys relaying local news to students, faculty, staff and more. Lacie appreciates the platform that The State provides her with. She takes pride in being a reliable source of information through The State's...