The State – 11/12/20
Ingham County is experiencing widespread COVID-19 transmission, making it difficult to compare the rate of infections with clustered outbreaks in April, Ingham County Health Officer Linda Vail said in a media briefing Tuesday.
As of Tuesday afternoon, Ingham County reports 5,685 COVID-19 cases with 1,611 currently active. County hospitalizations in Sparrow and McLaren health facilities total 121 confirmed and suspected cases. Of those, 12 are in the intensive care unit and 12 are on ventilators.
Getting a positive test doesn't change the trajectory of what the illness is and a negative result only holds true for a snapshot of time. Being negative on the day you took the test does not guarantee a continued negative result in any of the days following.
East Lansing City Council unanimously approved the resolution extending the emergency ordinance and downtown mask order Tuesday night.
Both this order and the Michigan Department of Health and Human Services's gatherings and face mask orders require masks to be worn at all times in public spaces in the DDA district, both indoors and outdoors. A violation of this order qualifies as a civil infraction, punishable by a fine up to $25.
The Associated Students of Michigan State University kicked off Mental Health Awareness Week on Monday, Nov. 2, with a Paws for MHAW. Following that first event, ASMSU encouraged students to attend other daily events throughout the week.
MWAH is a weeklong initiative that ASMSU started last year alongside many other student groups. ASMSU will continue to bring more ideas and foster greater collaboration throughout campus.
The goal of MHAW is to release the stigma around mental health, educate students on resources available to them and continue to advocate for increased mental health resources on campus.
About the Writer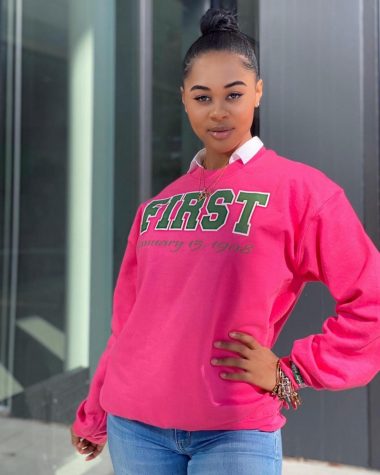 Lacie Hudson
Lacie D. Hudson is a senior majoring in Journalism with a concentration in Broadcast, her ultimate career goal is to be a transparent and authentic communicator specifically in the form of reporting. She strives to be a trusted source in her role as The News Producer and Host for The State. Lacie enjoys relaying local news to students, faculty, staff and more. Lacie appreciates the platform that The State provides her with. She takes pride in being a reliable source of information through The State's...